Amadea – Wine Tasting Room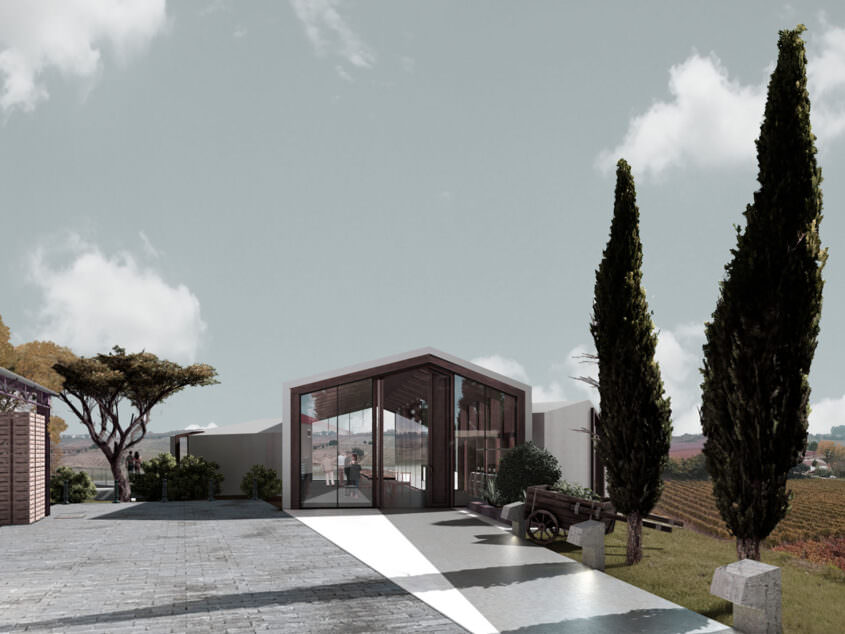 Monte D'Oiro is a family owned vineyard located in the Lisbon Wine Region. The Wine Tasting Room is a competition to create a wine tasting room where people can gather around a table and enjoy both the magnificent wines and the magnificent views of the vineyard. The design brief required a space where 30 people can gather around a special tasting table. The 60 sqm space for wine tasting room should be inviting and impressive, without seeming out of place in the vineyard.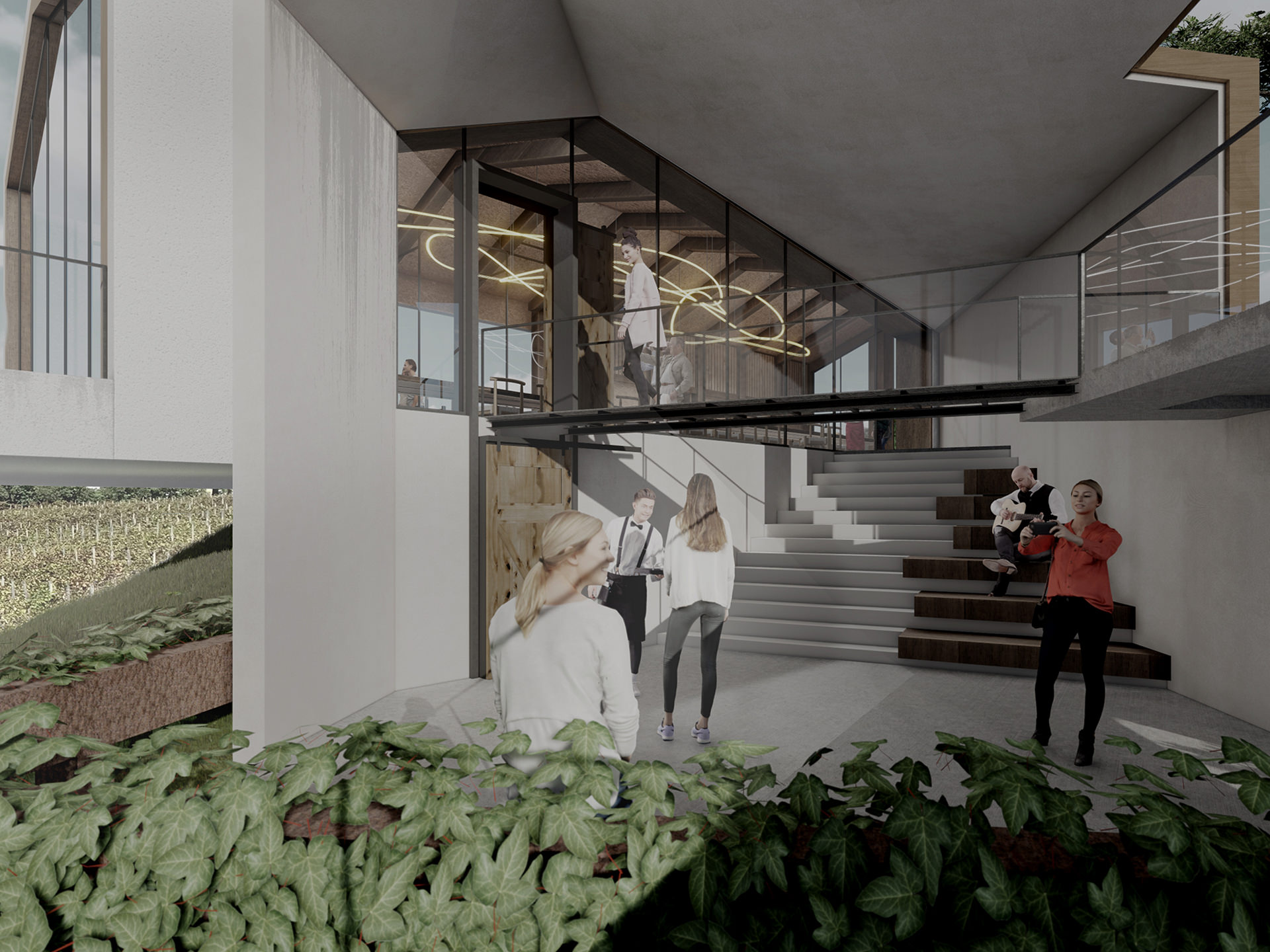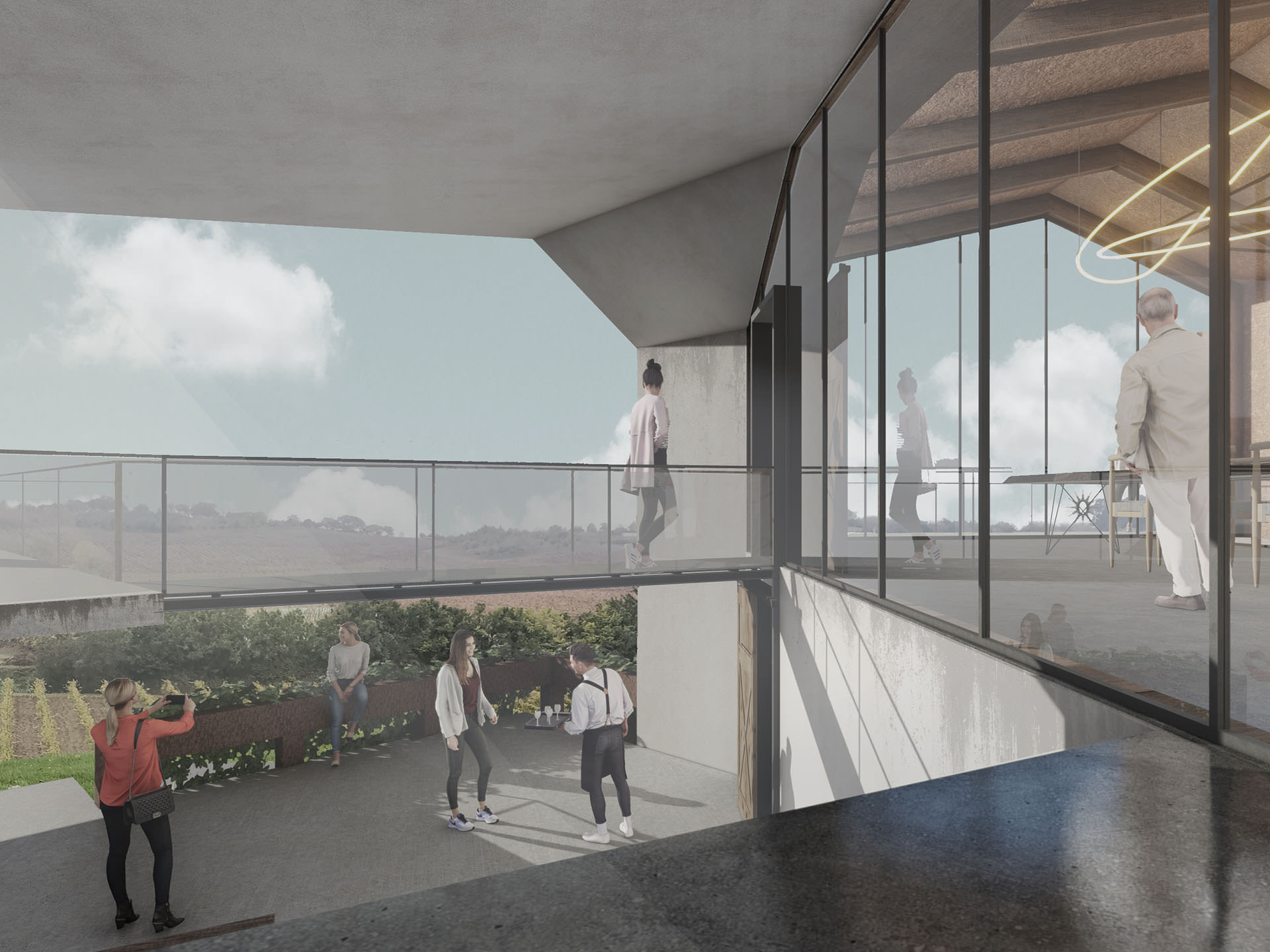 The informal seating area is accessed from the lower level, and is a combination of stairs and seating to provide the users with another alternative to enjoy the magnificent view and the wine. The idea for the informal space stems from using these stairs and the lower deck as an event space and to encourage more social arrangement. It intends to merge the formality of the long tasting table with the informality of impromptu rendezvous. The seats are all made of cork, connecting it to the process.The central light installation was designed after taking inspiration from and is an abstraction of the grape wines around the site. Its organic form represents the motion of nature while its scale and proportion are utilised to highlight the central table, providing subtle lighting for the user to cherish the wine.
The timber structure is used to provide a sustainable construction solution along with providing the link to the nature around the site. Cork is widely cultivated in Portugal. Cork holds great significance to each wine bottle and provides us with the perfect tone and blend to suit the interior space. The multi-layered natural selection aims to provide the perfect indoor space quality enabling the user to focus on the great selection of wine.
copyright © gül koc GmbH
LP 1-3
Year 2020