Bahlsen Outlet Metzingen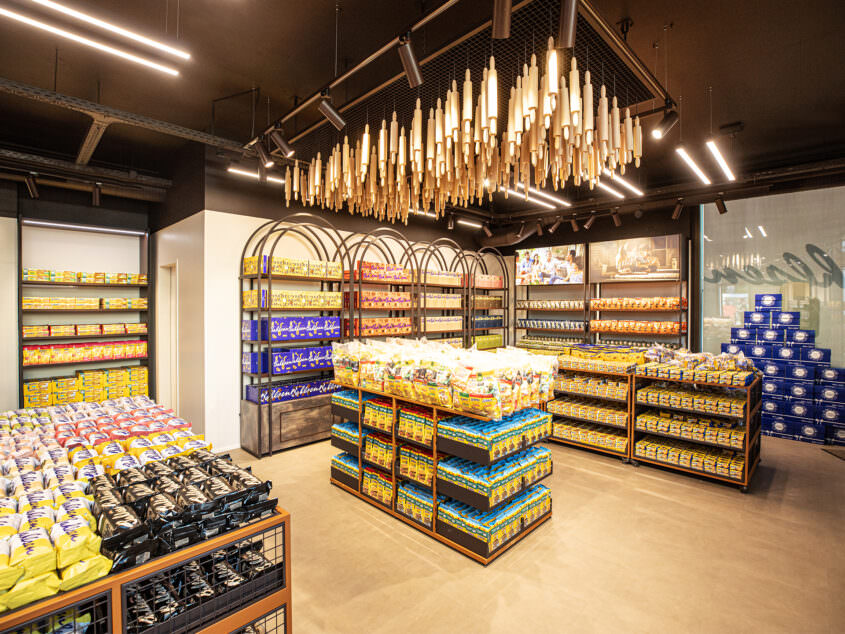 With headquarters in Hannover, the Bahlsen brand has a proud 132-year history of innovation, quality, and sustainability. A long-time favourite of children and adults alike, it is known in 80 countries.
Completed in August 2021, the store is in Outletcity Metzingen, near Stuttgart — dubbed "a city of fashion". As part of an impressive luxury shopping destination, Bahlsen unveils a fresh new look, standing out among the variety of retailers that attract guests from all over the world. The sleek and minimal exterior, fitting the architecture of the outlet, belies the warmth and cosiness that awaits inside.
The design concept represents heritage and the comfort of tradition. Guests are treated to 117 sqm of sales area, entering through a set of double doors on each end of the store, feeling immediately welcome as if returning home after a long time away. The lighting casts a soft glow throughout, highlighting both the carefully crafted new packaging and the elements in the store. Arched shelving in a deep brown metal and wood-look lines the back walls, reminiscent of a vintage bakery. A collection of wooden rolling pins suspends from the ceiling grid, connecting the guest to the cookie-making process and the feeling of sweet indulgence. The dark metal floating furniture is flexible and reflects the utilitarianism of the cookie factory equipment. Graphics throughout the store recall moments spent with family and friends. The large-scale wallpaper behind the cash desk transports the viewer to a scene outside of the Bahlsen factory in Hannover circa 1896.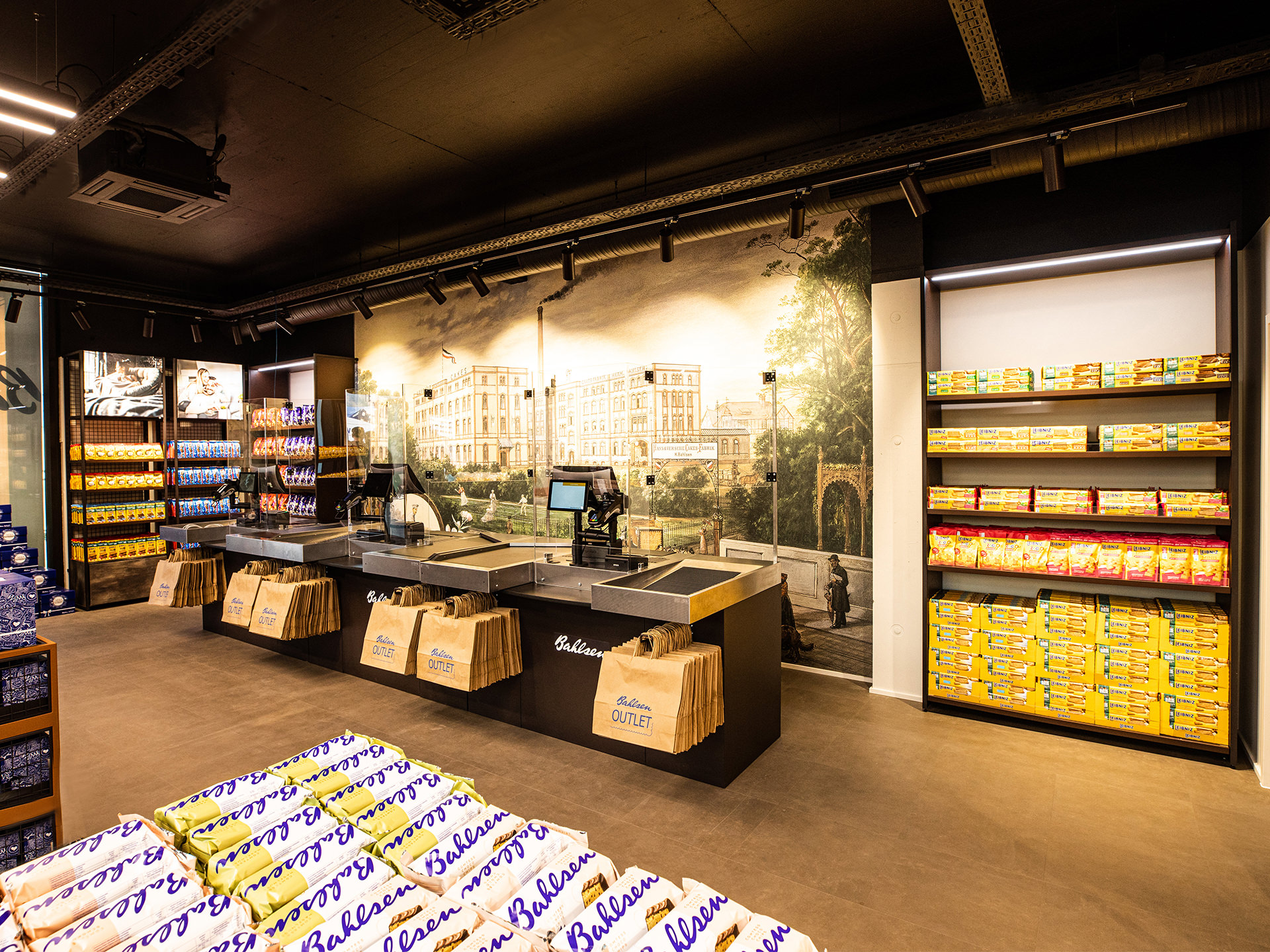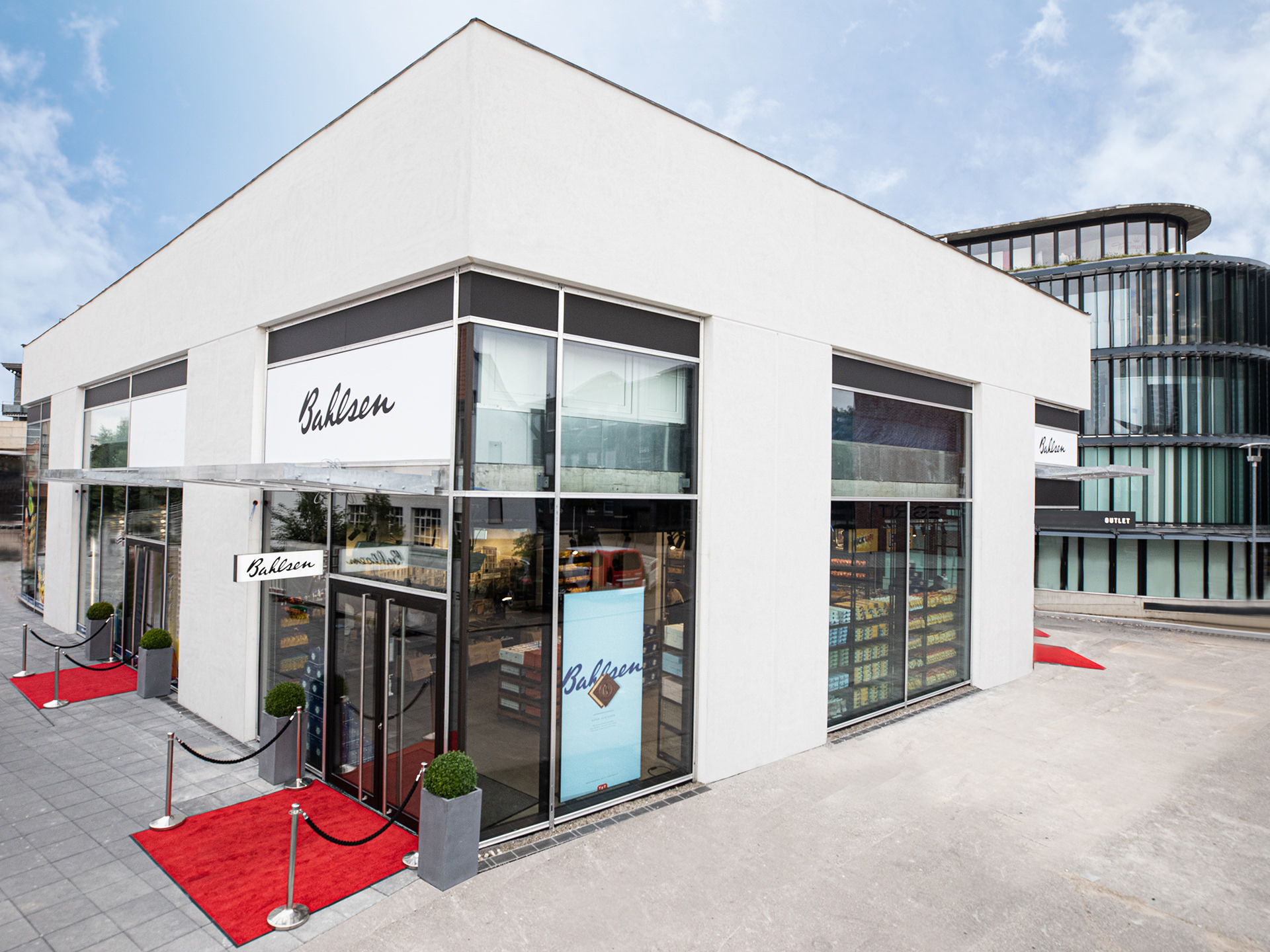 copyright © gül koc GmbH
LP 1-9
Credits sven vüllers fotografie
Year 2021