Birkenstock Carnaby Street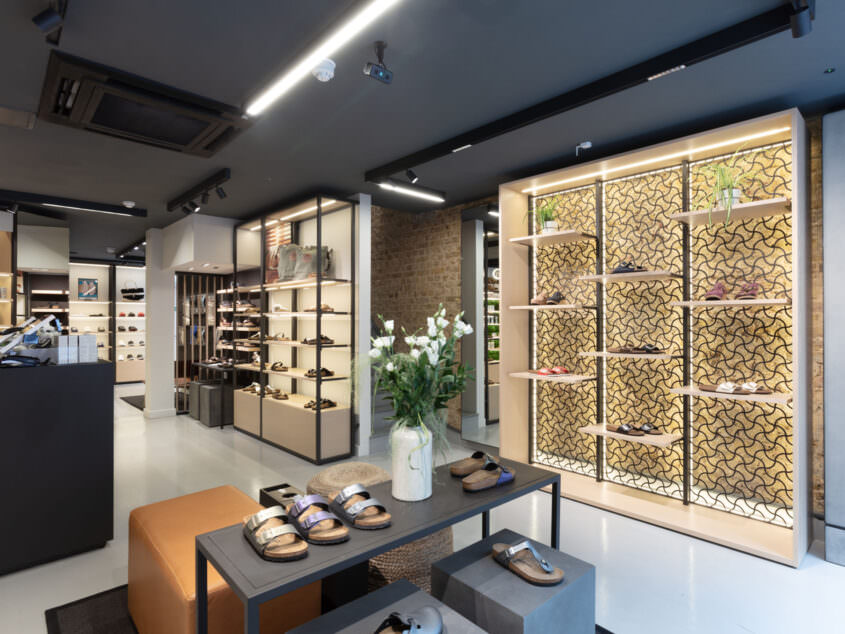 With the development of the new Birkenstock concept by our office, the store on Carnaby Street, London opened in October 2019. Located in the heart of London's West End, the multi-level store has a total sales area of 68 sqm. It was transformed in six-weeks into a shopping experience displaying all of Birkenstocks premium footwear and cosmetics collection. The store is set in one of Carnaby Street's older buildings, adapting its full white classical façade with plenty of flora in the windows, enhancing the comfort inside.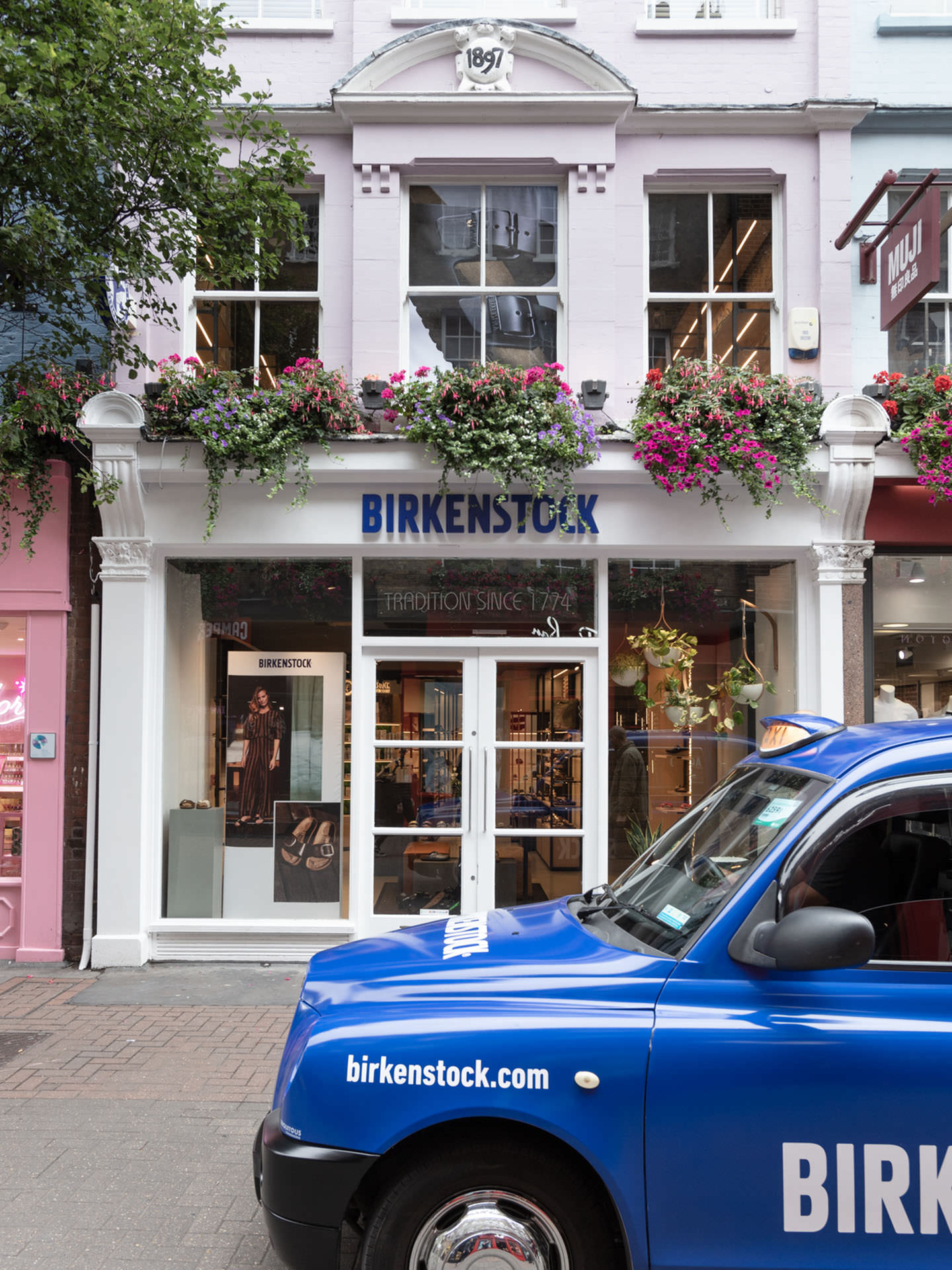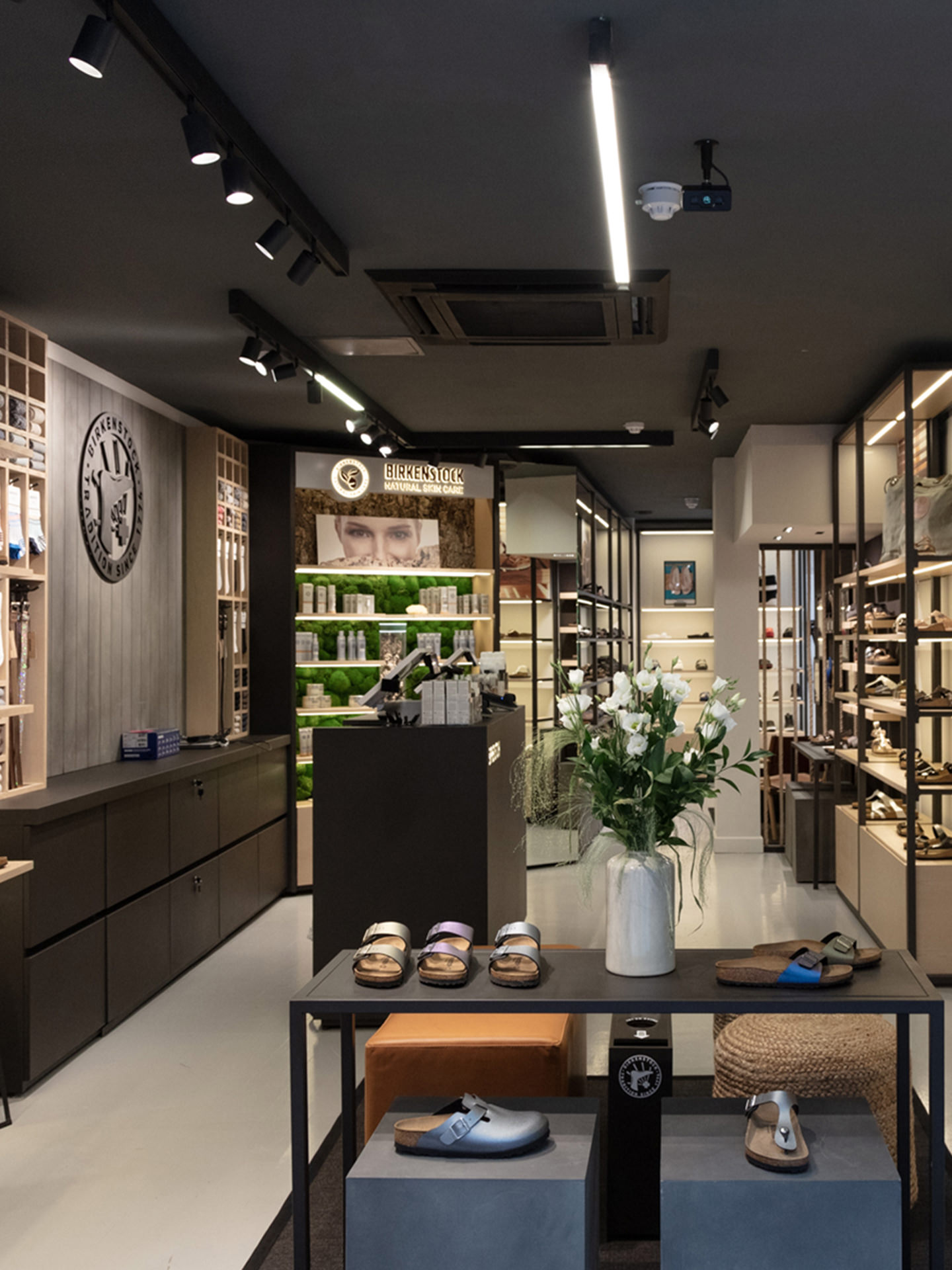 The new Birkenstock retail concept gave power to adjust and adapt to the local surroundings. The rough brick wall extending to both floors was restored to its original glory, connecting with the modern design and is a dominant feature. Full height mirrors visually expand the spatial experience and reflect the display wall units at various angles. The mood is rendered more relaxed by light colours and the down-to-earth atmospheric lightness.
copyright © gül koc GmbH
LP 1-9
Credits Birkenstock
Year 2019