Birkenstock Pilot Store
Birkenstock is associated with craftmanship, quality, natural materials and comfort. Similarly, the design was developed to meet the expectations of both client and user at the same time and making shopping an experience.
This 120sqm footwear spatial experience revolves around the new concept developed for Birkenstock. The store façade welcomes its customers from the outset. The vertical wooden sections installed at the shop window highlight the brand footbed and also gives potential customers visibility to the store interior.
The heart of the store is in the center, where the brand wall and the heritage wall are positioned. There is a 3D art footbed on the concrete flooring, which goes up the cash brand wall and turns into a wooden 3D footbed to create design harmony. The heritage wall on the right reflects the brand's history and displays brand materials and advertising. In the kids' zone, geometric blue seating is used, and the footwear is displayed on colorful magnetic shelves with magnetic toys to engage children while adults are shopping.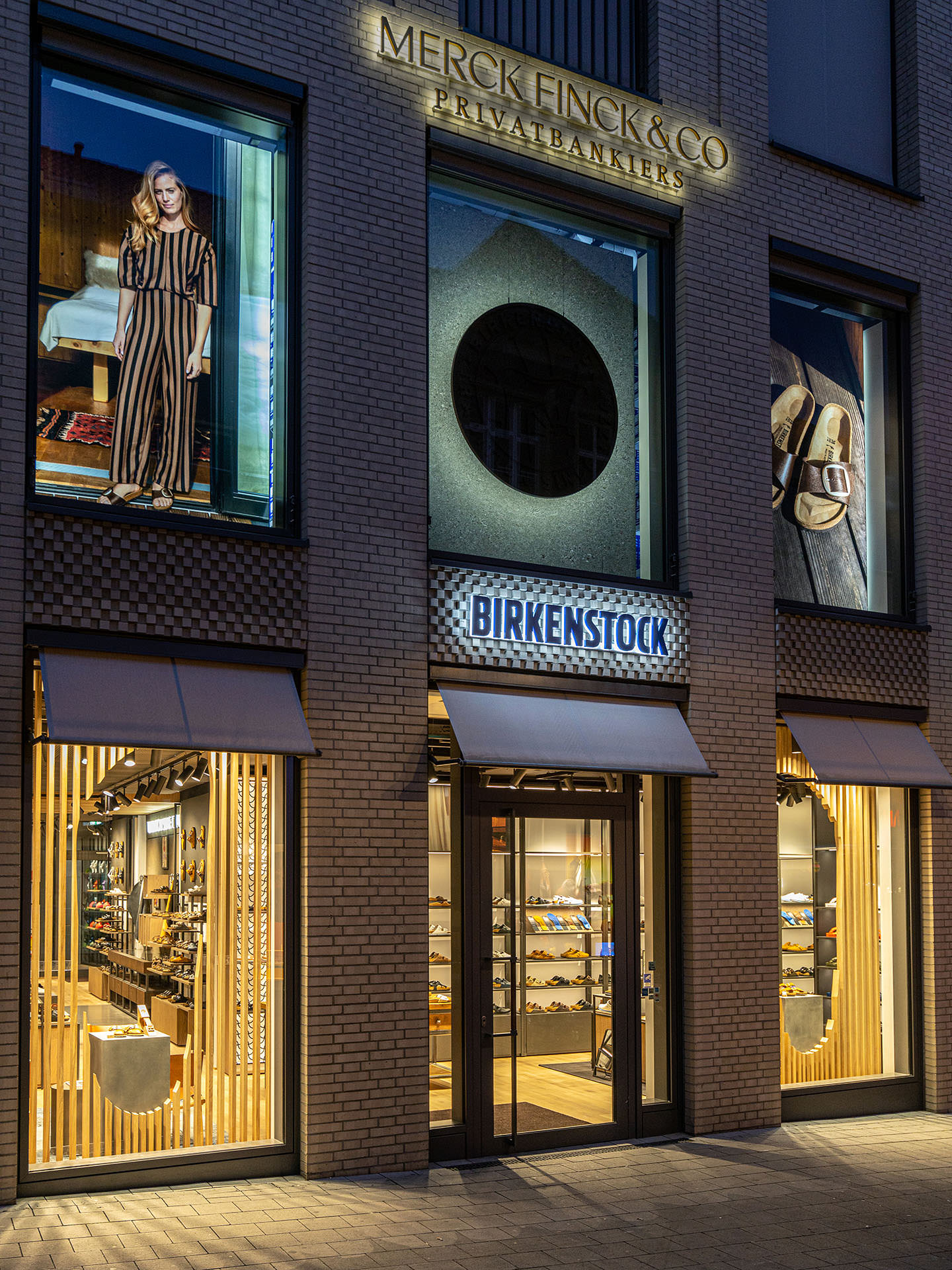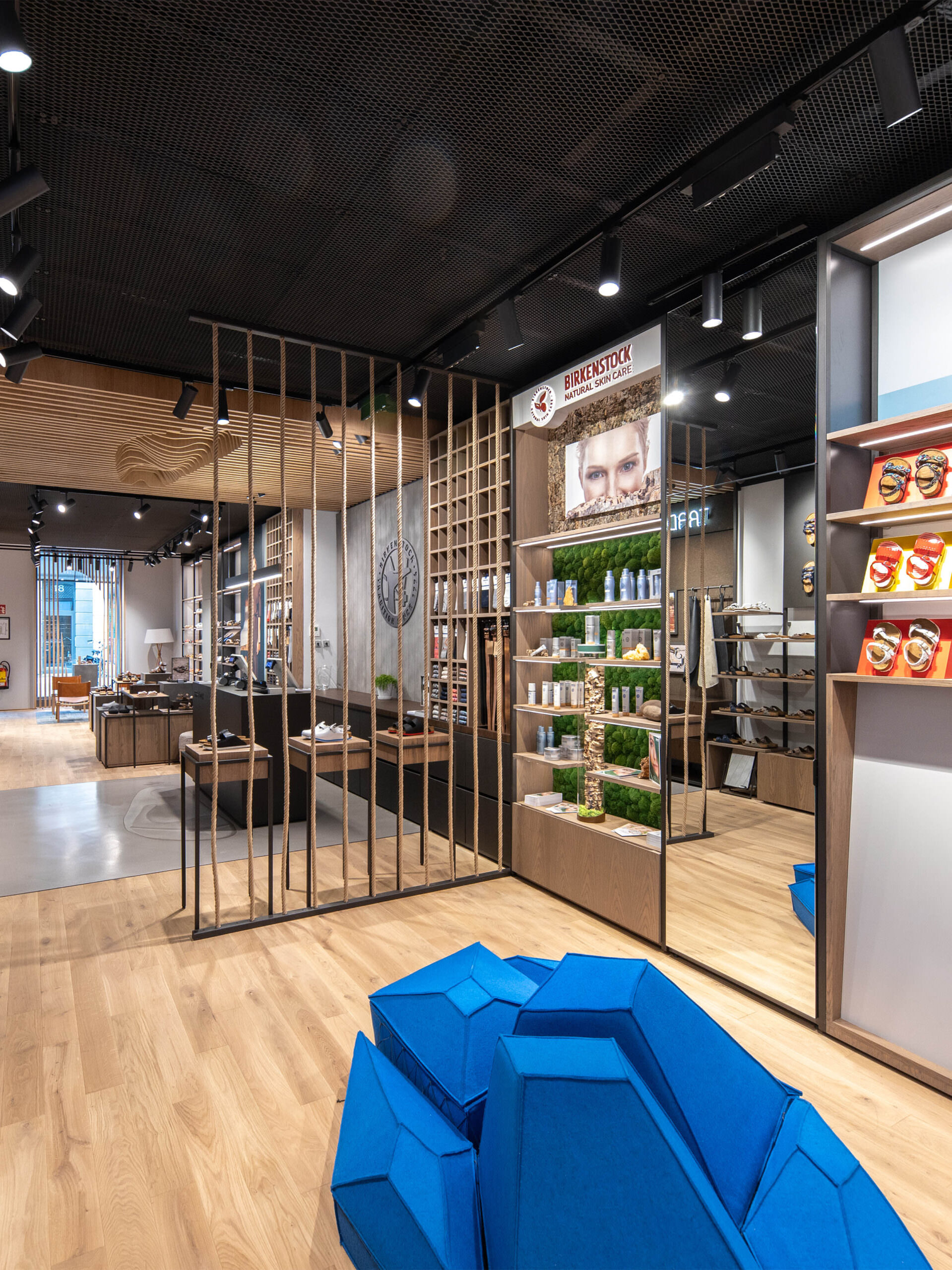 The key elements incorporate high-quality modern aesthetics, natural materials, and shopfitting flexibility. The shopfitting furniture is flexible in terms of visual merchandising and adapts to the clients changing demand. The wall units, including shelves, are height adjustable with an integrated LED system to highlight different marketing seasons of the brand. The concept is divided into Women, Men, Classics, Heritage, Highlight, Cosmetics, and Kids' zone. The concept retains some of the classic features, like industrial shelving and rough-cut wooden tops.
The men's footwear zone follows an industrial look to promote metal-related masculinity. The furniture is finished with graphite black powder coated metal. The highlight wall furniture replicates the Brand EVA design as back wall mesh, which complements the antique table in front. The women's footwear zone is warm and more subtle, and the furniture is finished with smoked oak veneer. In addition to design aesthetics, the new modular system assists the customer when looking at the product display.
copyright © gül koc GmbH
LP 1-9
Credits Birkenstock
Year 2019