Cotidiano Promenadeplatz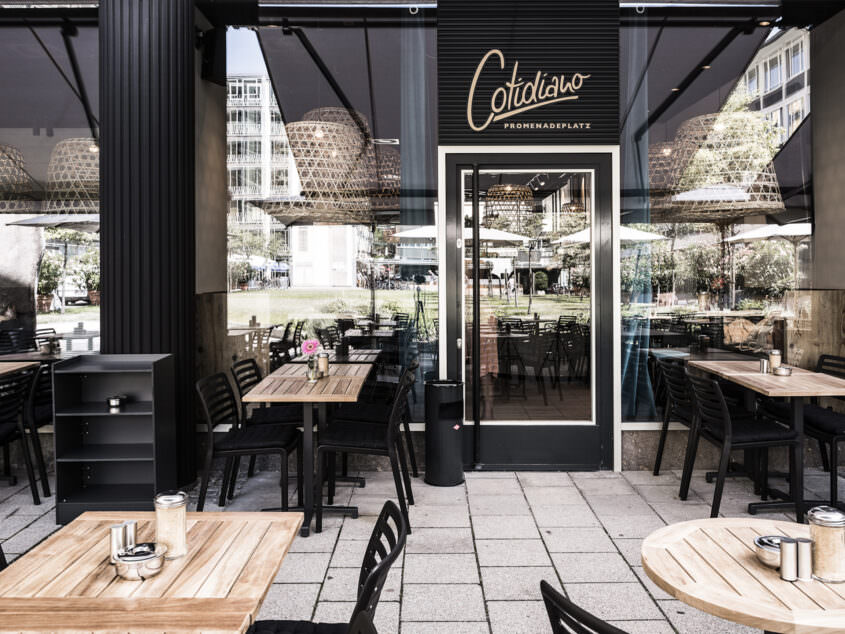 The newest Cotidiano restaurant lies in the heart of Munich in the Promenadeplatz neighbourhood on the ground floor of the historic Neue Maxburg low-rise building. Completed in July 2017, it covers 250 sqm of space.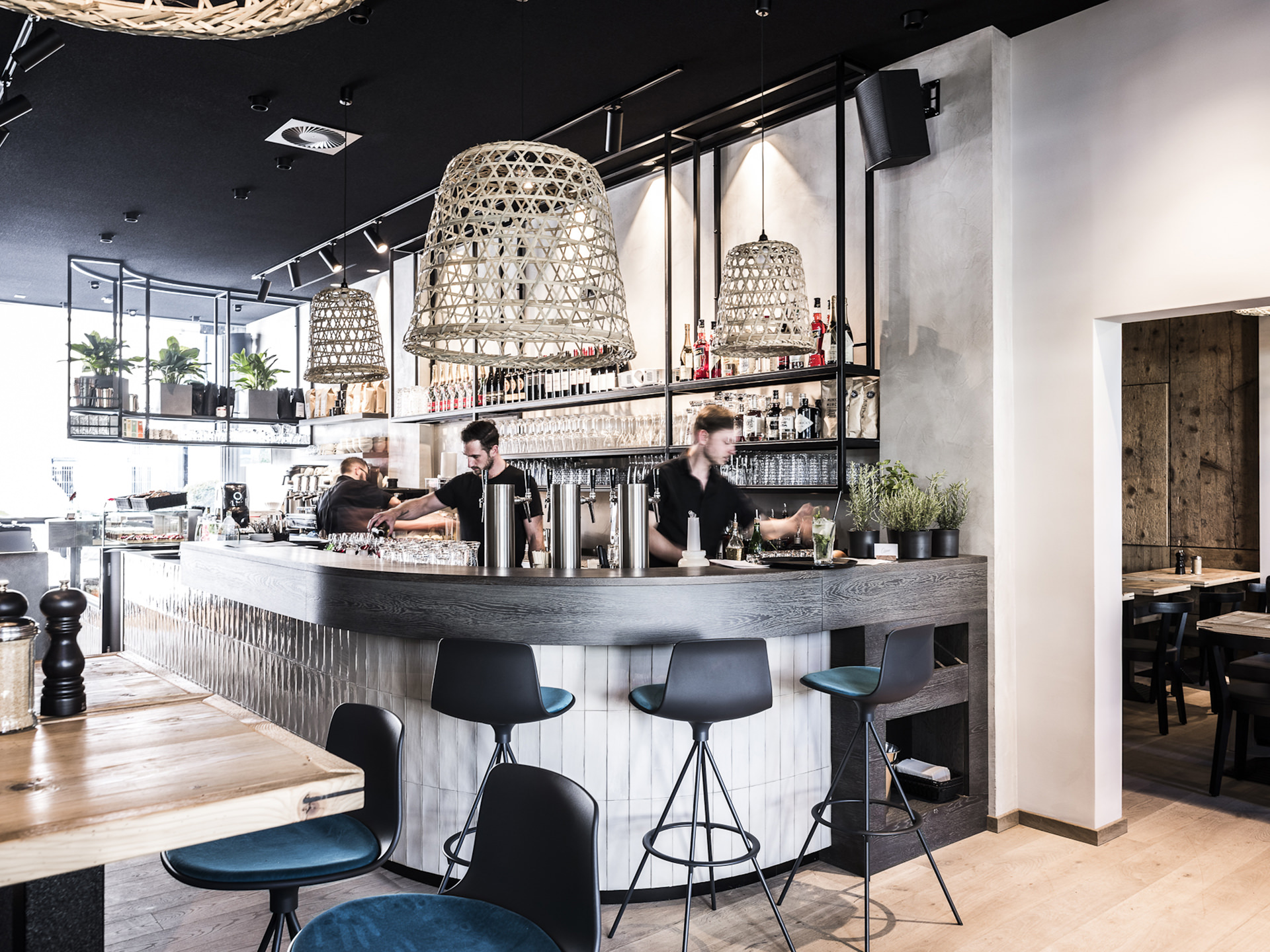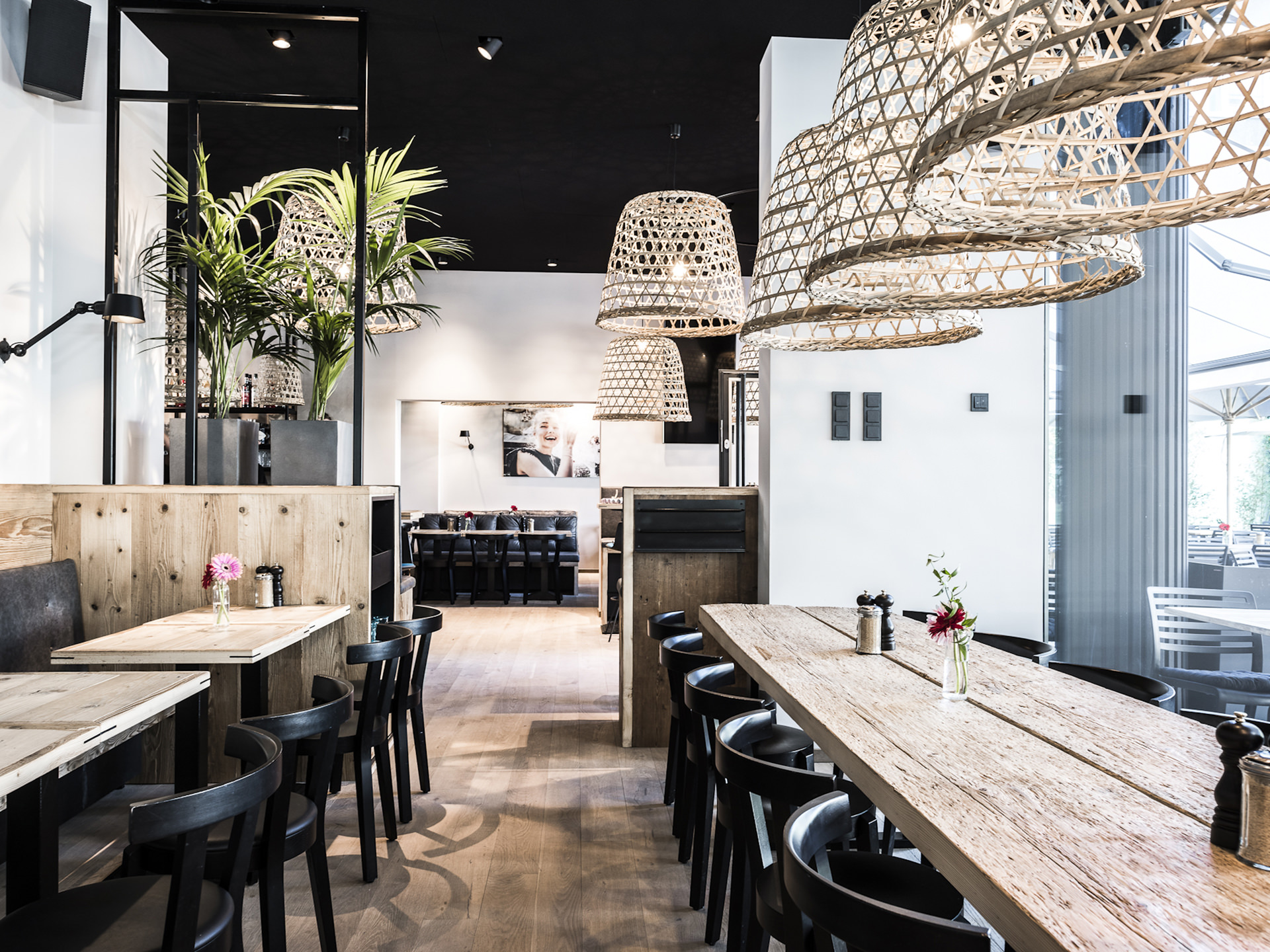 The design merges the past with the present. It preserves the historic quality of the building while providing the guests with a highly textural experience. High-quality materials of leather, wood, and black finished metal are a defining feature of the restaurant. Carefully selected wood expresses a charm that comes from being exposed to the weather elements over the centuries. A carpentry workshop from the Tegernsee Region crafted them to our needs.
Layers of wallpaper that accumulated over the years were maintained and turned into a feature wall opposite the bar. Oversized photographs of the neighbourhood line the walls and bring in the livelihood of the city. There is a range of seating that includes bank seating, bar seating, table and high-top seating.
LP 5-9
Partners Josef Eham GmbH; Branda.Works
Credits Sofie Latour Interior Photography
Year 2017