Haus S.
Haus S. is situated in the picturesque countryside in north-eastern Germany, Mecklenburg-Western Pomerania. First conceived as a getaway home for the family, the prominent client partnered with gül koc GmbH and Natascha Otto Innenarchitektur to bring the young family's vision to life. The design-oriented couple knew by heart what they wanted to do with the nearly 5,000-square-meter property, and it was 'to build a home that is light-filled, minimal and naturally relaxing'.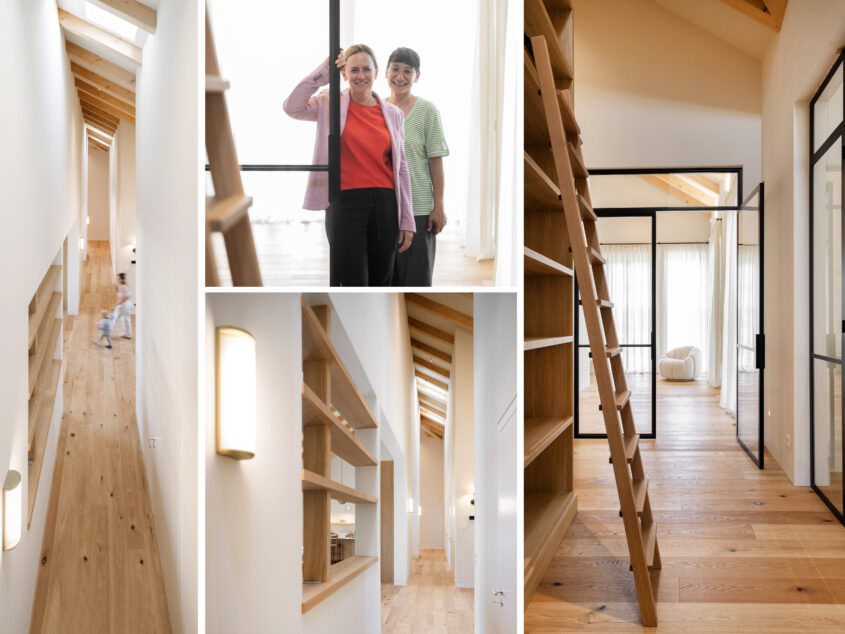 The 6-meter-high, white vaulted ceiling accentuated by the natural oakwood beams and the strategic positioning of indirect and direct lighting provides that calm, invoking the feeling of not wanting to leave. The full-height French casement steel doors and the open plan lent a canvass for the natural light to create an ever-changing art onto the surfaces of mostly white walls and beautiful oak floors. This material and colour palette extends subtly to the bed and bath areas, giving the home a well-balanced harmony that the client always wanted. Upon opening those beautiful French doors the boundary between indoor and outdoor living falls away.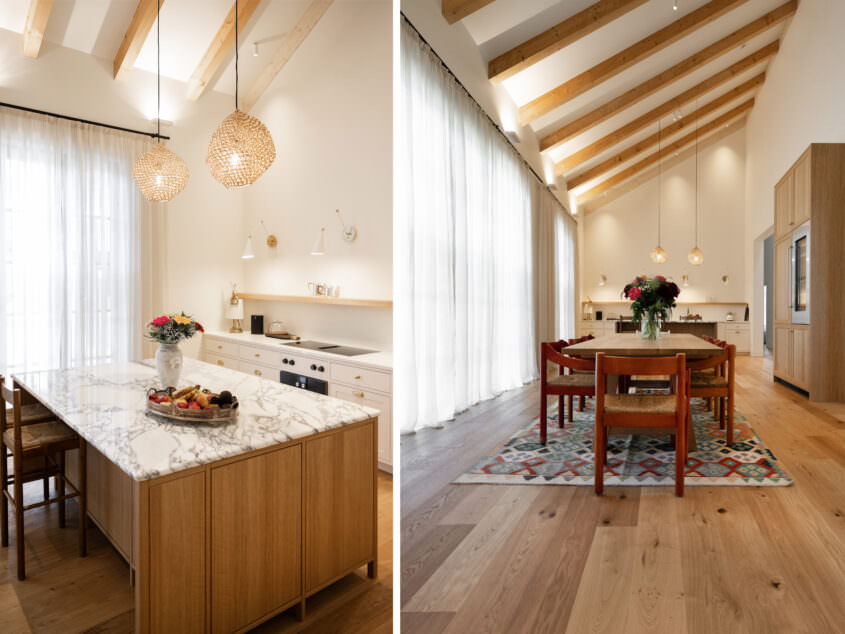 The custom millwork—like the wide island kitchen counter, exudes elegance with the use of natural materials such as wood, marble, and high-quality accessories. The furniture selection whispers understated luxury. Each detail was carefully considered and selected to fit the client's specific taste, and the functional needs of an active family.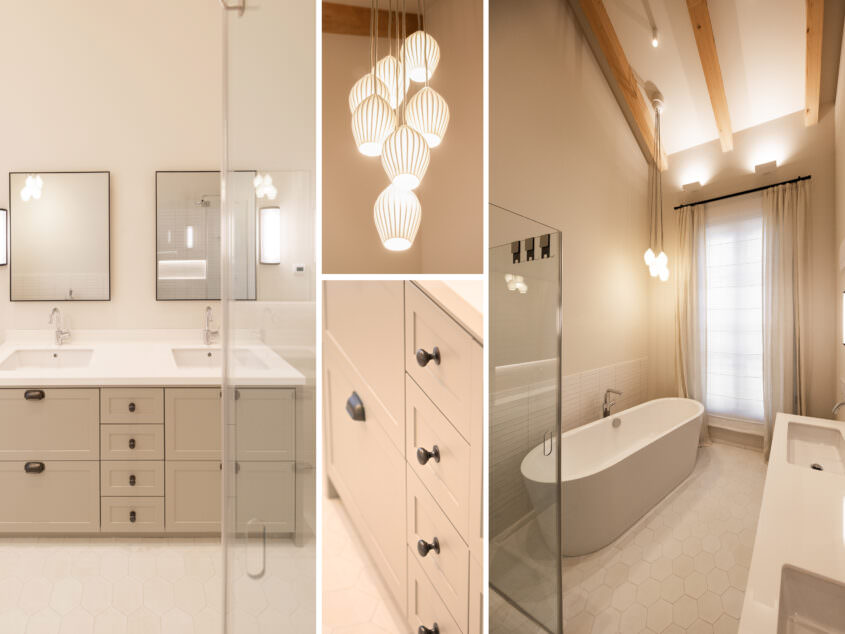 The high ceiling creates a getaway within a getaway. This is by means of an attic accessible only using a ladder. Both the kids and the couple love it for many different reasons, be it for play, book immersion, or a cozy movie night with the whole family.
Thanks to the careful planning and intentional design approach, what was first conceived only as a getaway, is now a lovely permanent home for the family. As the homeowners and their friends say, "we just don't want to leave this place!"
copyright © gül koc GmbH & Natascha Otto
LP 1-9
Partners Natascha Otto
Credits Roman Job Studio für Fotodesign
Year 2021.2023