Lacoste Bahnhofstrasse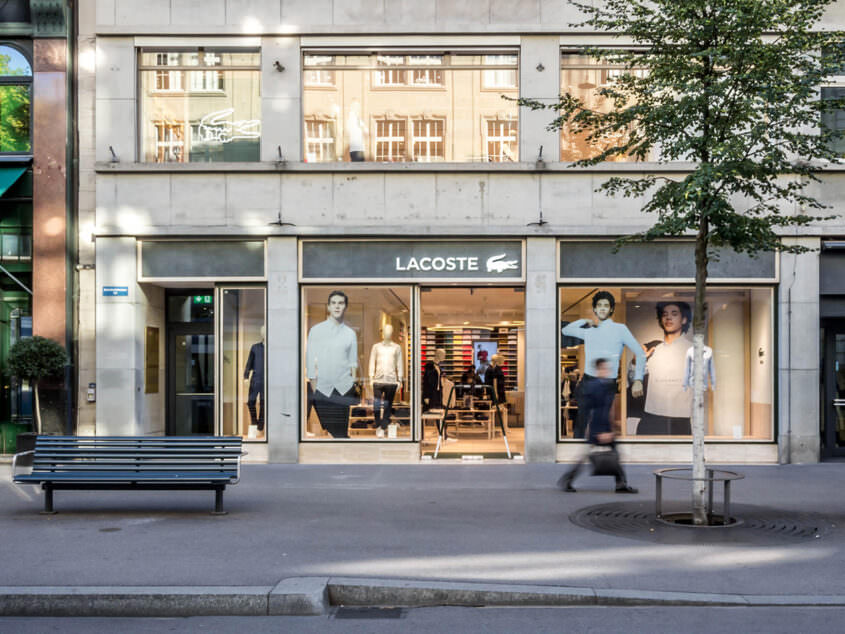 The Lacoste store is located on Bahnhofstrasse, Zurich's main downtown street and one of the world's most expensive and exclusive shopping avenues. As this retail store boasts such a prime location, it provides a luxurious experience for Lacoste's clients and brand ambassadors.
The historical building has a double-height limestone façade and large storefront windows with LED screens to communicate Lacoste's mission and display their best products. The store entrance is made out of a special metal profile, and a wood décor member is used in the shop front façade. A concrete panel with a green matte finish and a white crocodile logo draws the users to store from a distance.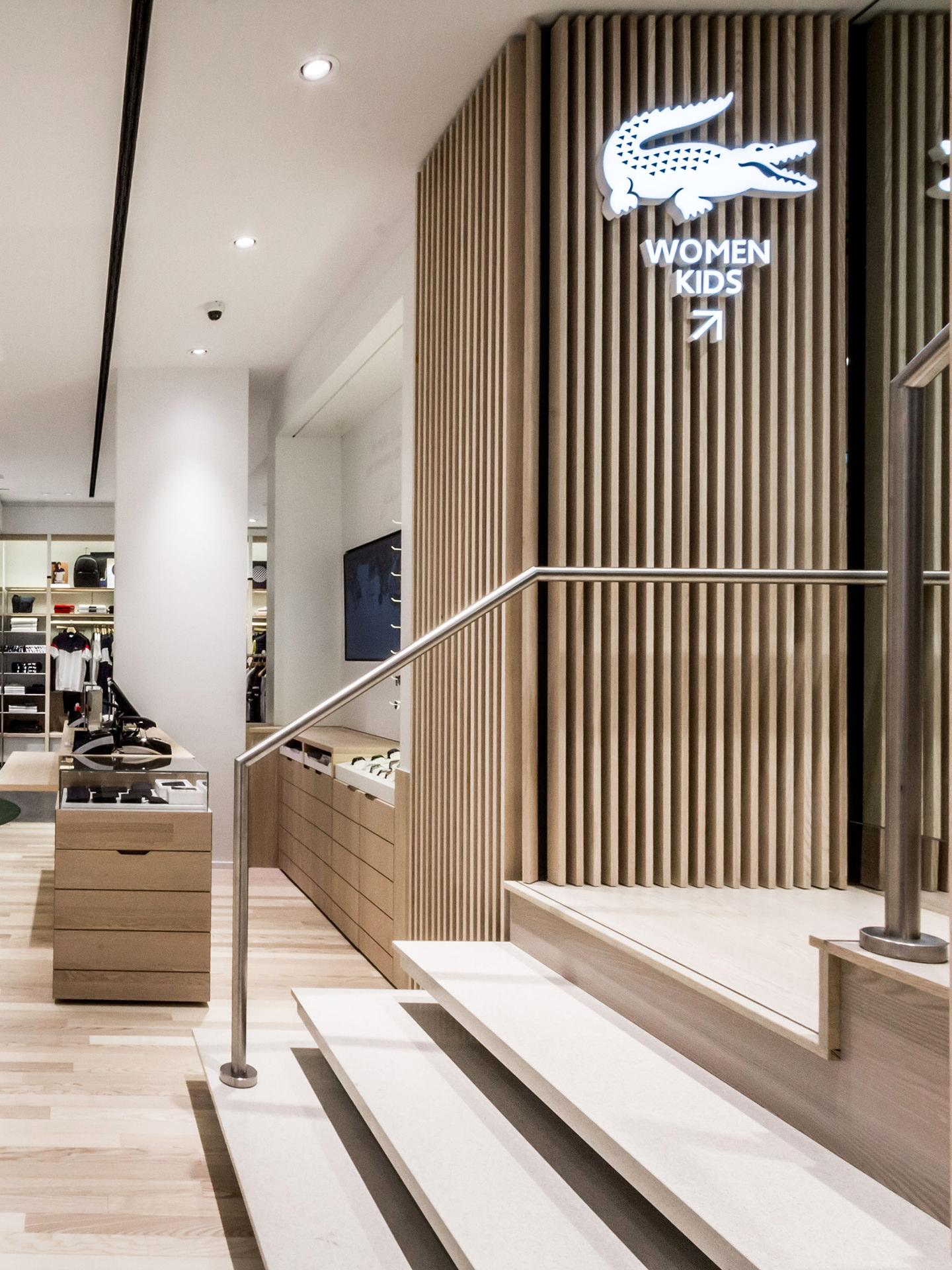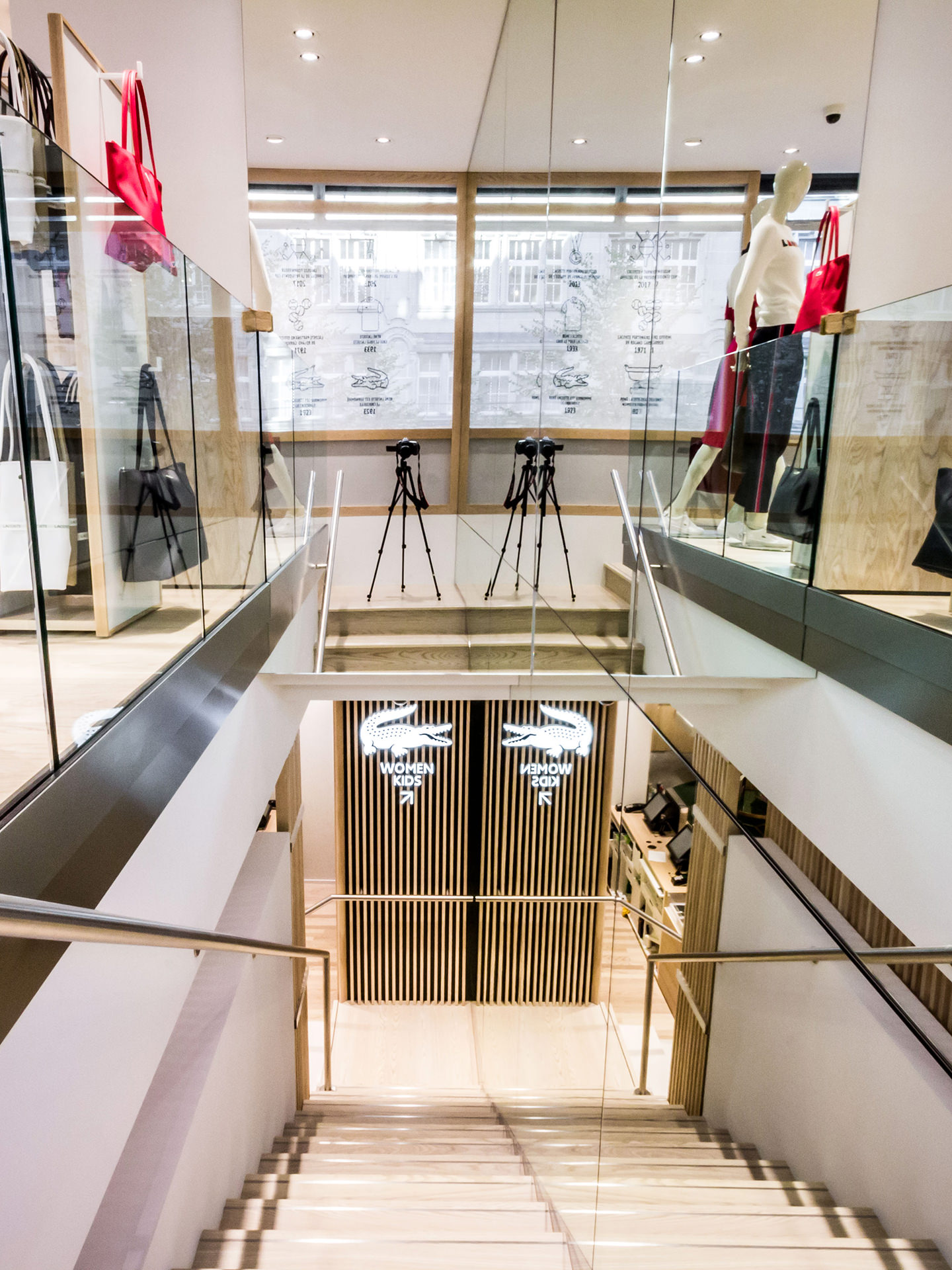 This 550 sqm store is spread over two floors based on the 'Le Club' concept. Zoning keeps the customer flow in mind, featuring a lamella shoe wall at the entrance and is complemented with seating to look into the shop. The ground floor is dedicated to men's sportwear. A polo wall with 50 different shades of polos is the focal point of the store and includes a polo bar where the client can customise their polo. A staircase rendered with wooden lamella and crocodile lit signage leads the user to the first floor dedicated to women's sportswear, a customisable polo area, and a VIP lounge.
LP 1-9
Year 2018