Lacoste Fünf Höfe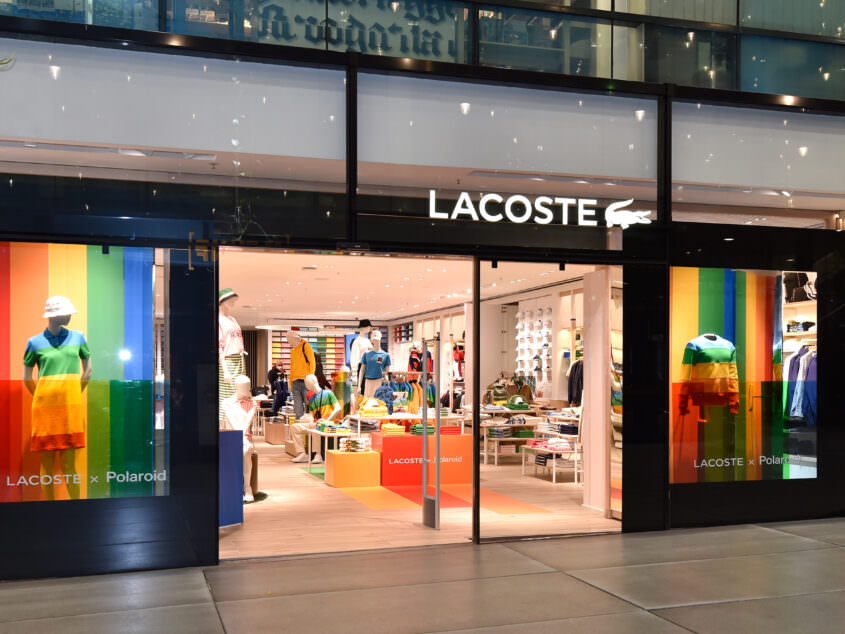 This Lacoste flagship store is located in the City Quartier Fünf Höfe in Munich's oldest district, the Kreuzviertel. Completed in 2021, the store is advantageously located in a high-traffic area of the shopping quartier. The façade is a series of bold, glossy black steel members with the store front windows displaying the newest Lacoste x Polaroid collaboration in two large black frames, recalling a vintage polaroid picture. This statement-making façade, merchandised with rainbow colors and retro flair, is tempered by the classic wooden lamellas featuring the Lacoste crocodile.
The design concept represents the timelessness and history of the Lacoste brand, taking inspiration from the Lacoste family's golf club. An athletic spirit is captured in the recessed walls reminiscent of a locker room and the choice of materials. The classic colours of green and white are paired with wood and perforated leather as a nod to tennis.
The 'Le Club' polo wall with 50 different shades of polos is the jewel of the store and includes a polo bar where the client can customise their polo, relax and receive personal attention. A private shopping room is also included, treating clients to a truly VIP experience. A recessed wall in Lacoste green with an LED screen inserted highlights the cash desk area and displays new products, giving the customer a full brand experience. Above, the famous quote from founder René Lacoste in a white font completes the branded vignette. Mirrored display shelves and a mirrored wall add a reflective touch to the neutral palette of materials.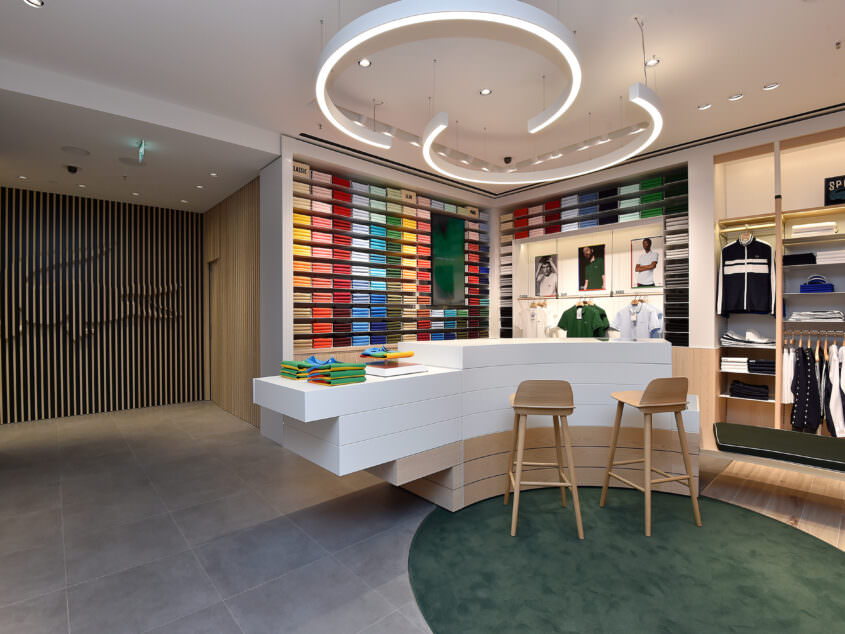 LP 4-9
Year 2021