Lacoste Headquarters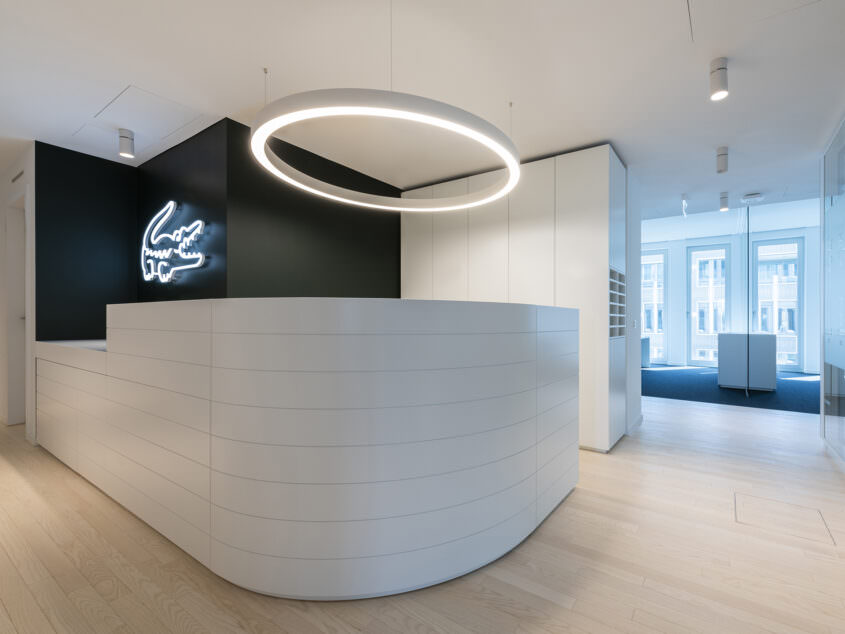 For Lacoste's new headquarters, the focus is on a design that responds to and corresponds with the brand's core image. Covering two levels, the design solution contains a showroom and an open plan office. The space plan separates the showroom visually and thematically from the open plan office, but still creates a connection between the two.
On the ground floor, a showroom contains an area equipped with the original Lacoste shopfitting furniture and showcases the complete collection with a separate polo area. A lounge area with screen, not only provides an insight into the world of Lacoste, but also a friendly atmosphere for conversation and rest.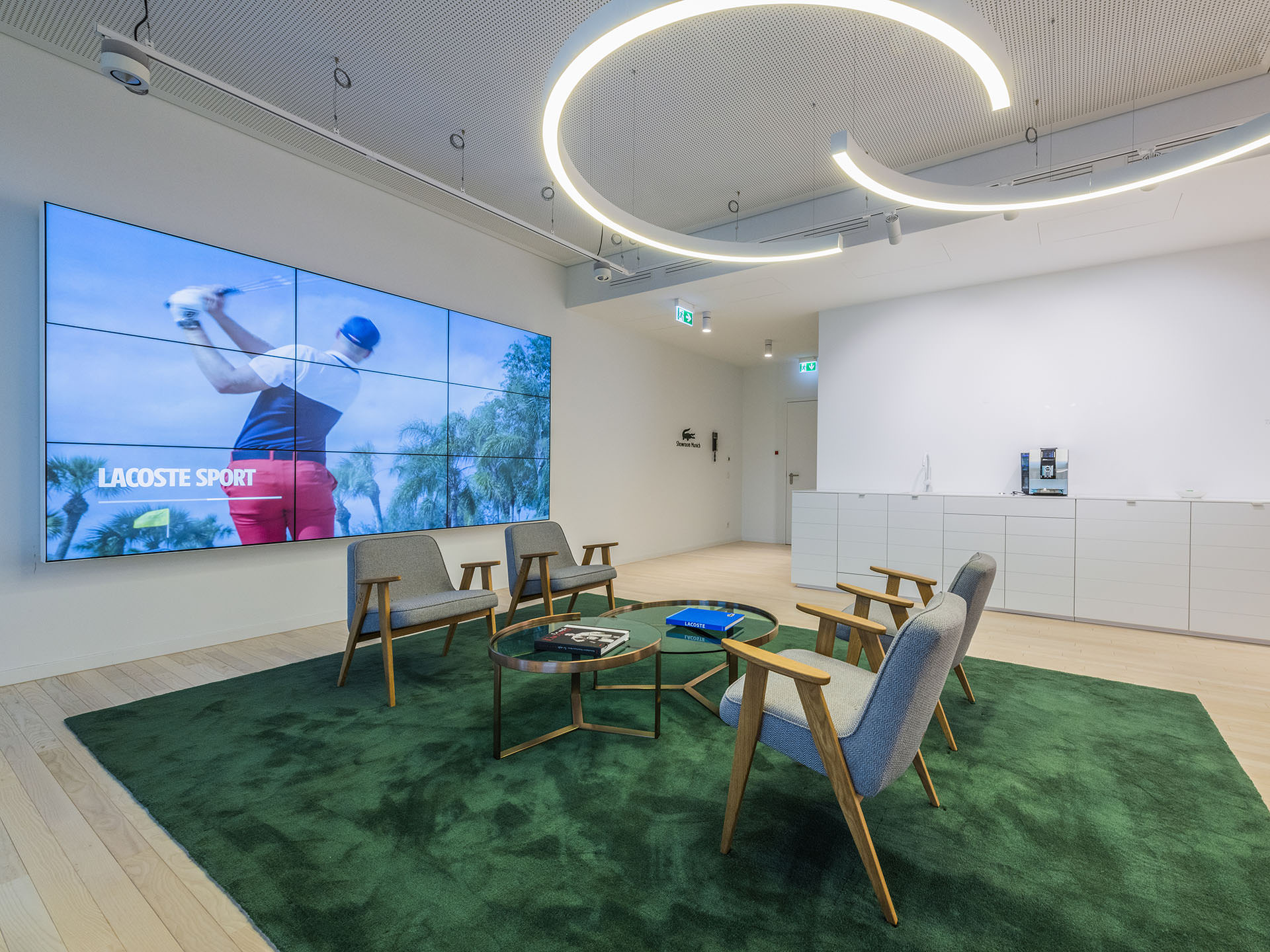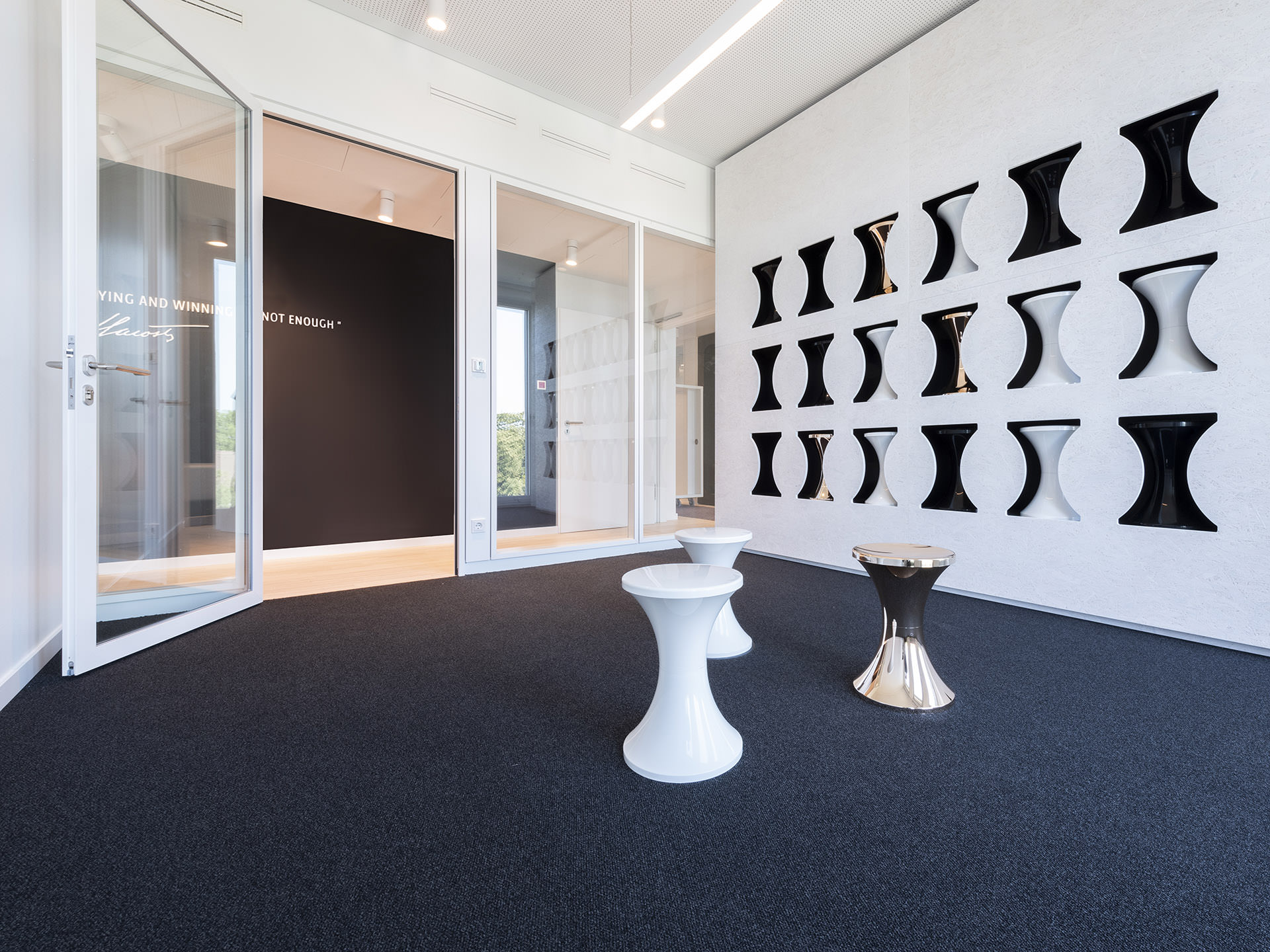 On the first floor, the open plan office space is bright and spacious, where guests are welcomed by the reception desk. This style of office enables a modern and agile way of working, which is complemented by a creative room, which can also be converted into an additional meeting room with its specially designed wall for stools.
LP 1-9
Credits Roman Job Studio für Fotodesign
Year 2018