Lacoste Outlet Ingolstadt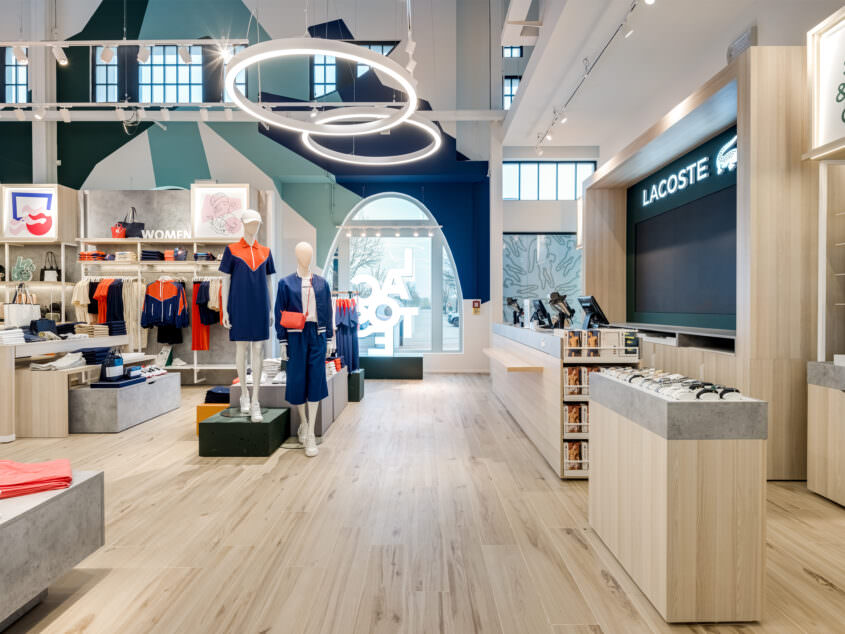 Completed in April 2022, this Lacoste Outlet Store is part of Ingolstadt Village, built in a typical Bavarian style and one of the most important shopping complexes located in Ingolstadt, Bayern. This 308 sqm retail store consists of two levels of sales area on the ground floor and a newly constructed steel-framed mezzanine level.
The high ceiling and large walls are the perfect canvas for the abstract geometric patterns that form the famous Lacoste crocodile logo. This play of colours and geometry extends further to the floating display furniture, keeping the continuity of the design element throughout the store. Solid blocks of different colours support clear zoning, while the complementary shades of blue and green, combined with the light beige floor and white track lighting, create a fresh atmosphere typical of the Lacoste brand.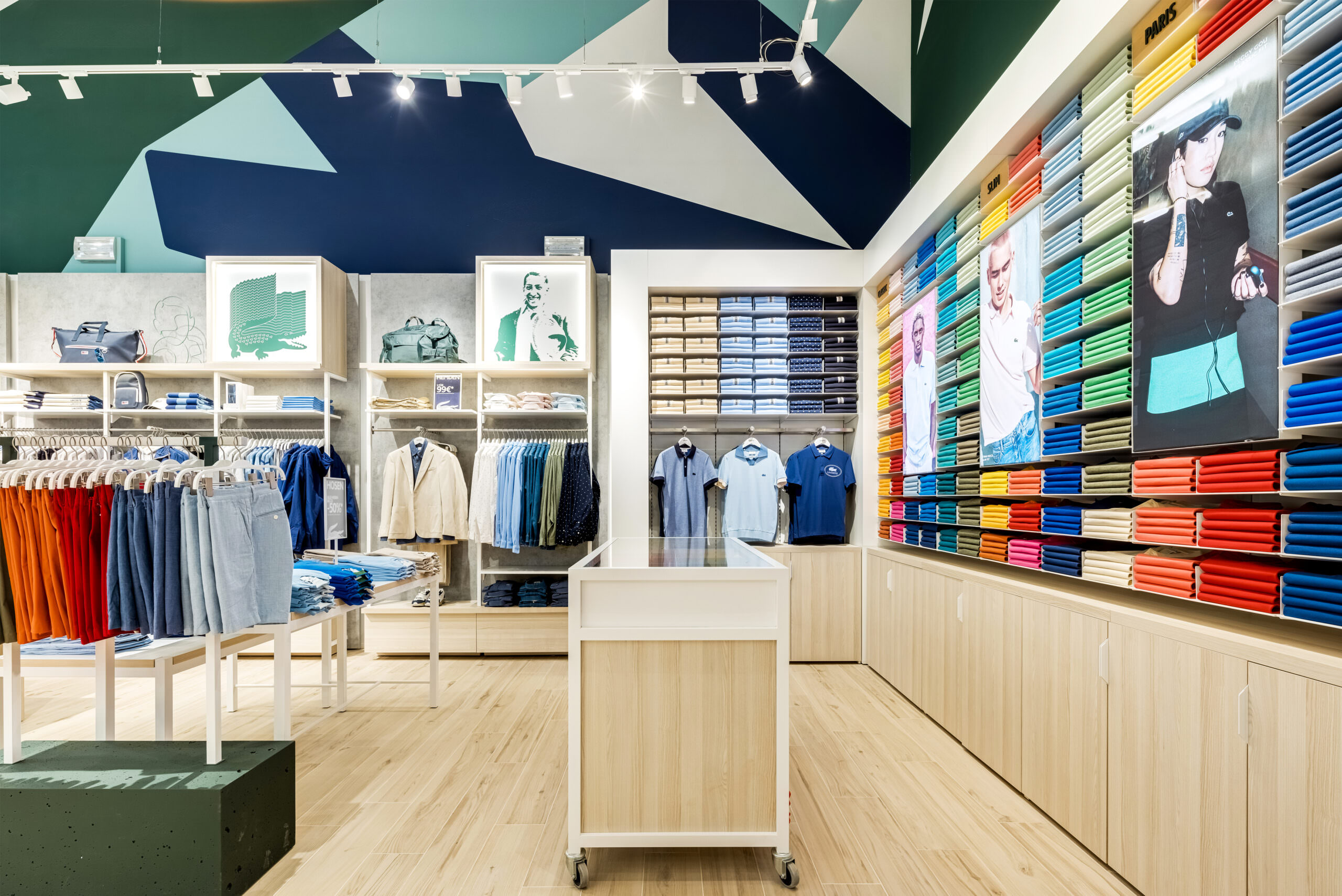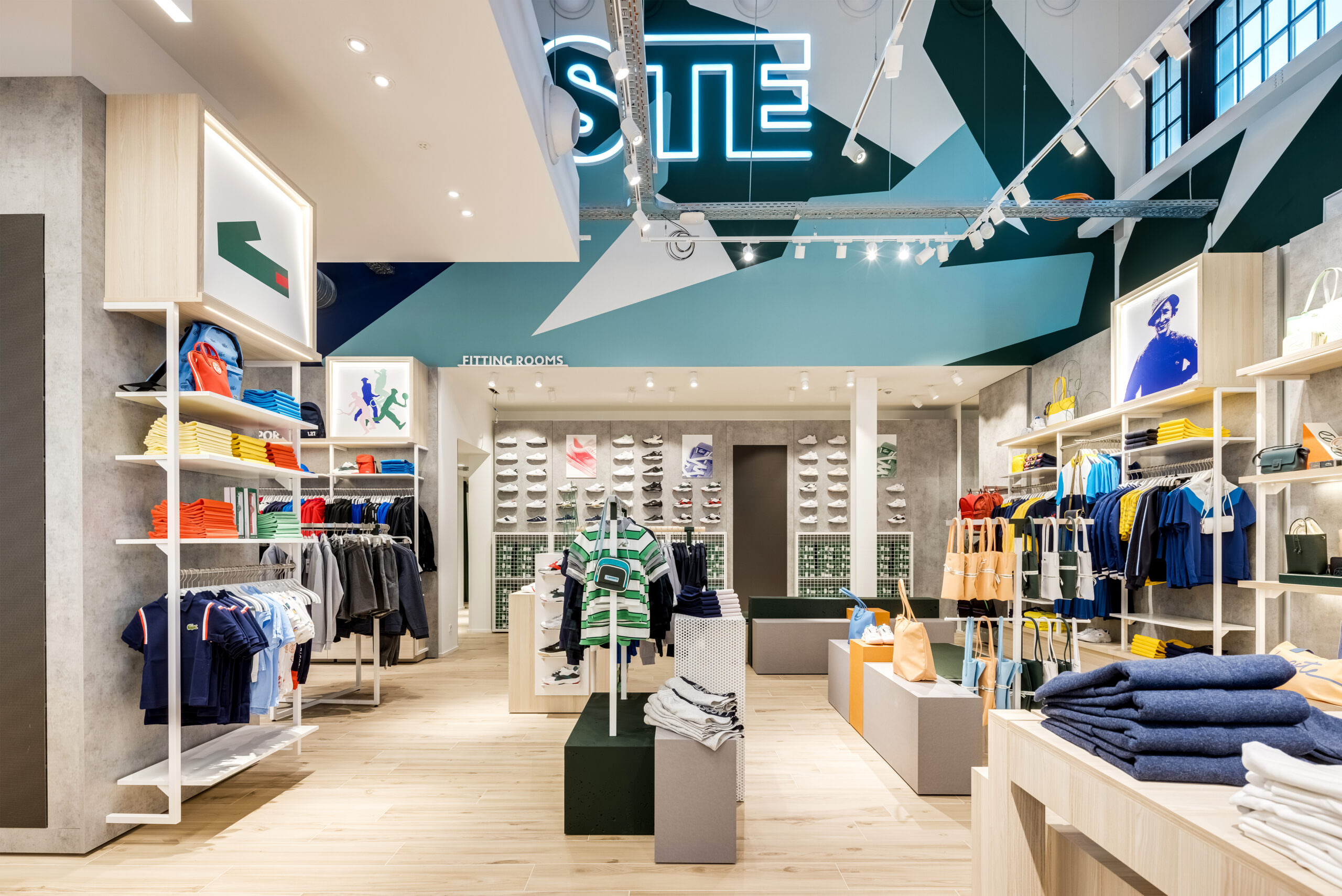 LP 1-8
Credits vadim kretschmer photography
Year 2022