Lacoste Outlet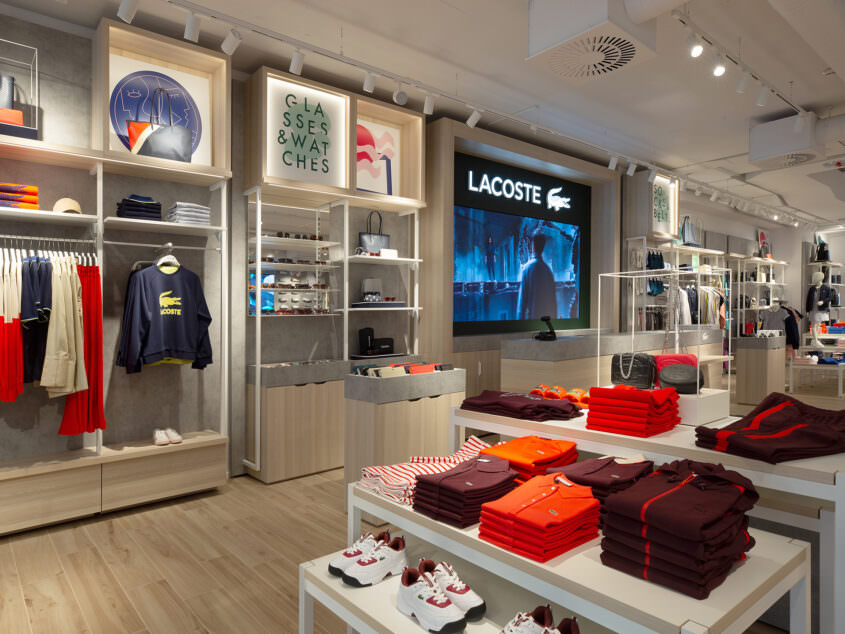 Completed in 2021, this Lacoste factory store is located in Outletcity Metzingen, which was named Europe's largest outlet mall in 2020.
The design concept represents the timelessness of the Lacoste brand in a fresh way. Exposed ceilings and concrete wall panels inject an urban feel to the store. Track lighting creates long lines of movement from the front of the store to the back, complemented by linear, suspended light fixtures. The colourful merchandise, like the polo wall and the green Lacoste decorative objects, amplify the space with playful energy. Light-finished wooden shadow boxes, inset with abstract artwork and typography, demarcate the store's accessories sections.
A recessed wall in Lacoste green with a large LED screen inserted highlights the cash desk area and displays new products, giving the customer a full brand experience. This wall makes a bold statement repeating the shadow box look with the Lacoste logo above.
LP 4-9
Year 2021