Lacoste Zurich Showroom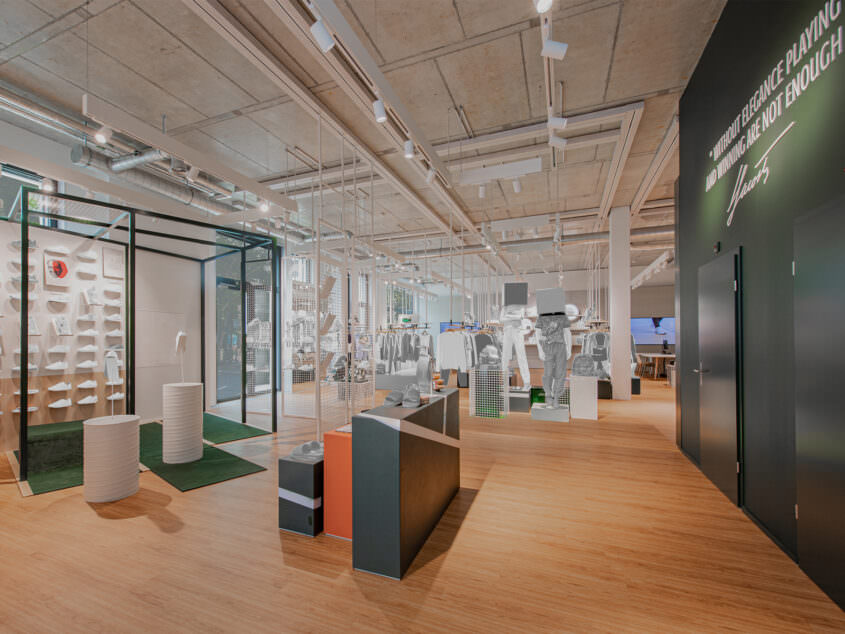 This Lacoste Showroom is a part of the Glattpark business district, in an area formerly known as Oberhauserriet, and is one of the largest developments in Switzerland. Conveniently located near the Zurich airport and the Zurich city centre, the showroom reveals the collection's latest design direction.
A neutral façade contrasts with yet compliments the richness of colour inside. The design concept explores geometry, focusing on the lines and hatches associated with the game of tennis. Bold typography accessorises the space, paired with large scale graphics on the walls. The classic Lacoste green fills the walls acting as the canvas of the space, which is tempered by the freshness of the white finishes. The wooden floor and modern white track lighting contrast with the raw concrete ceiling and concrete clad walls giving the space an industrial look.
This play on geometry extends to the visual merchandising and layout. Solid block podiums in colorful concrete look are statement pieces that also create the zoning throughout. A green metal structure with grass-like carpeting gives the fitting area the look and feel of a tennis court, even the tennis net is imitated with the help of net dividers on which shoes are presented.
An open area for meetings flank both sides of the showroom and is equipped with recessed screens. The big open space divides the entrance areas with big podiums and seating benches followed by the showroom itself which also includes the workstations for the employees. The kitchen and one private office are separated via wooden walls. The quote from René Lacoste, "Without elegance playing and winning are not enough.", is featured prominently as a source of inspiration and an element of the brand's heritage.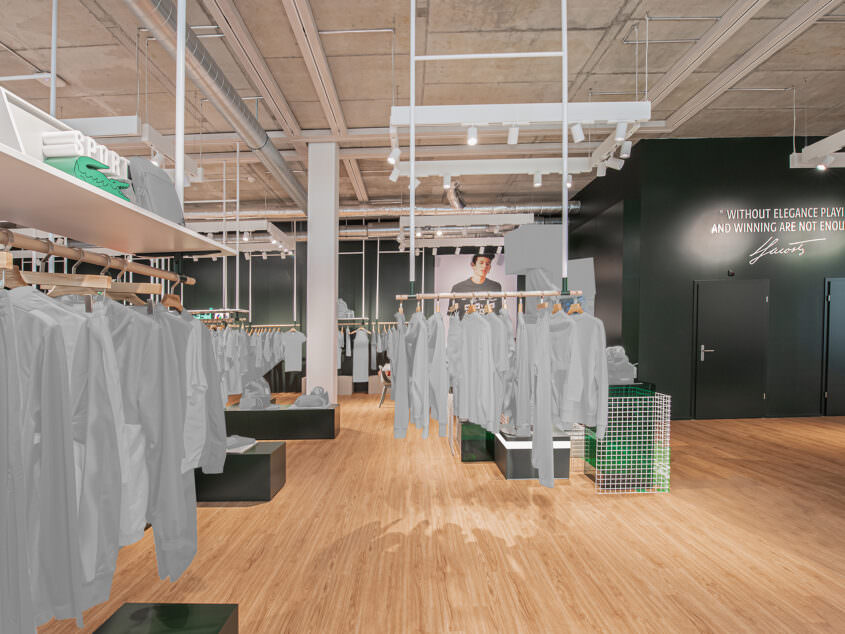 LP 4-9
Year 2021