Nine Squared
-First Prize Winner-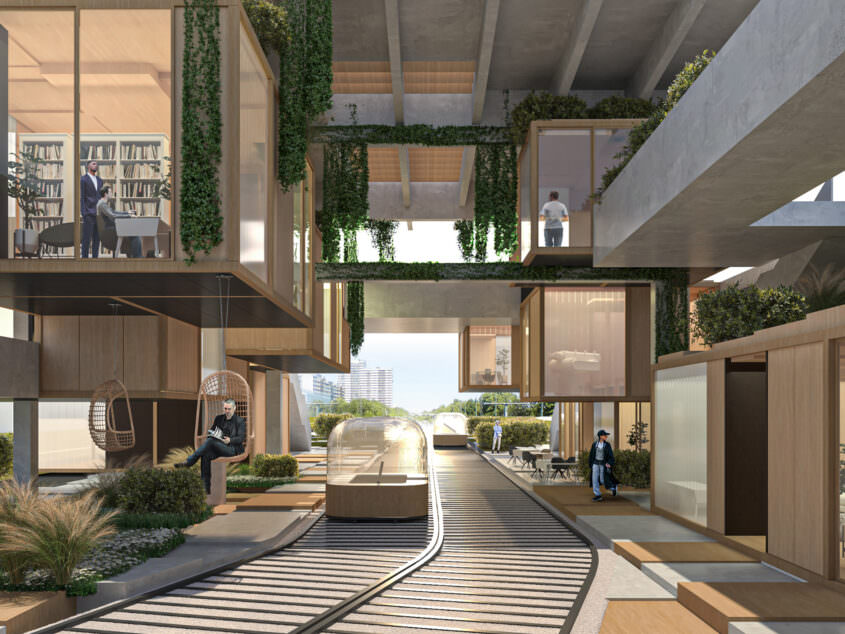 The 2021 Office Design challenge is an opportunity to envision the new normal of the workplace post COVID. It proposes to design a public coworking space with an efficient layout for 30-40 workspaces. This space invokes creative thinking and collaboration with other like-minded individuals, therefore, an element of play is incorporated into the design.
The modern workplace is evolving from a physical space to an idea. Our solution divorces work from its physical location and ingrained cultural meanings and recognises the reality underscored by the global pandemic: work can be done from anywhere. Place has been called into question and now presents an opportunity to rethink this aspect of the built environment. We find ourselves to be in a liminal state, a state of transition.
92 grapples with the notion of the office as obsolete and considers what we call the "value space". Situated on the former S-Bahn station built for the 1972 Olympic games in Munich, this coworking space follows a nascent typology: a community-led coworking space. 92 is connected to the community by a pedestrian bridge that leads to Olympia Park and by a proposed farmer's market. Members of the community receive access to the coworking space at a reduced cost, while the farmer's market serves as a source of revenue generation for vendors.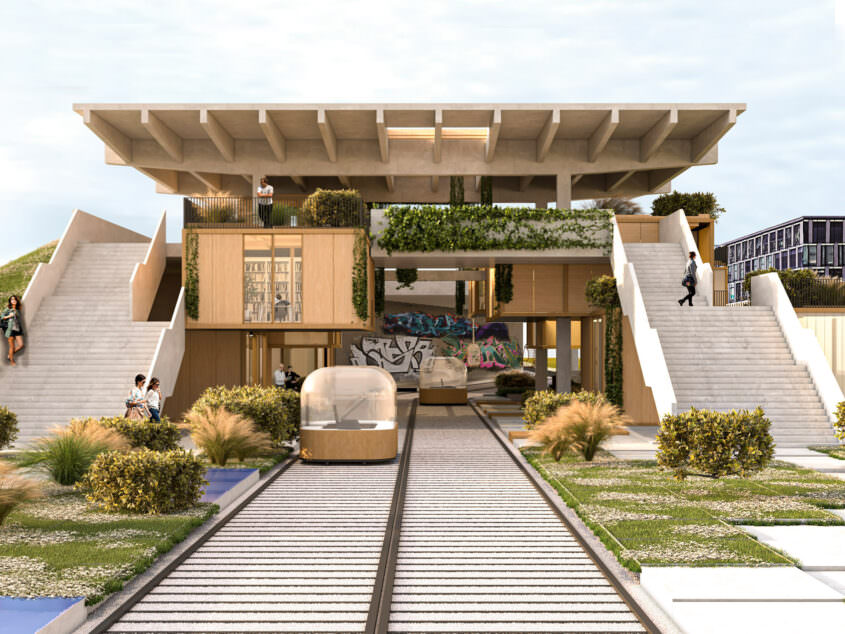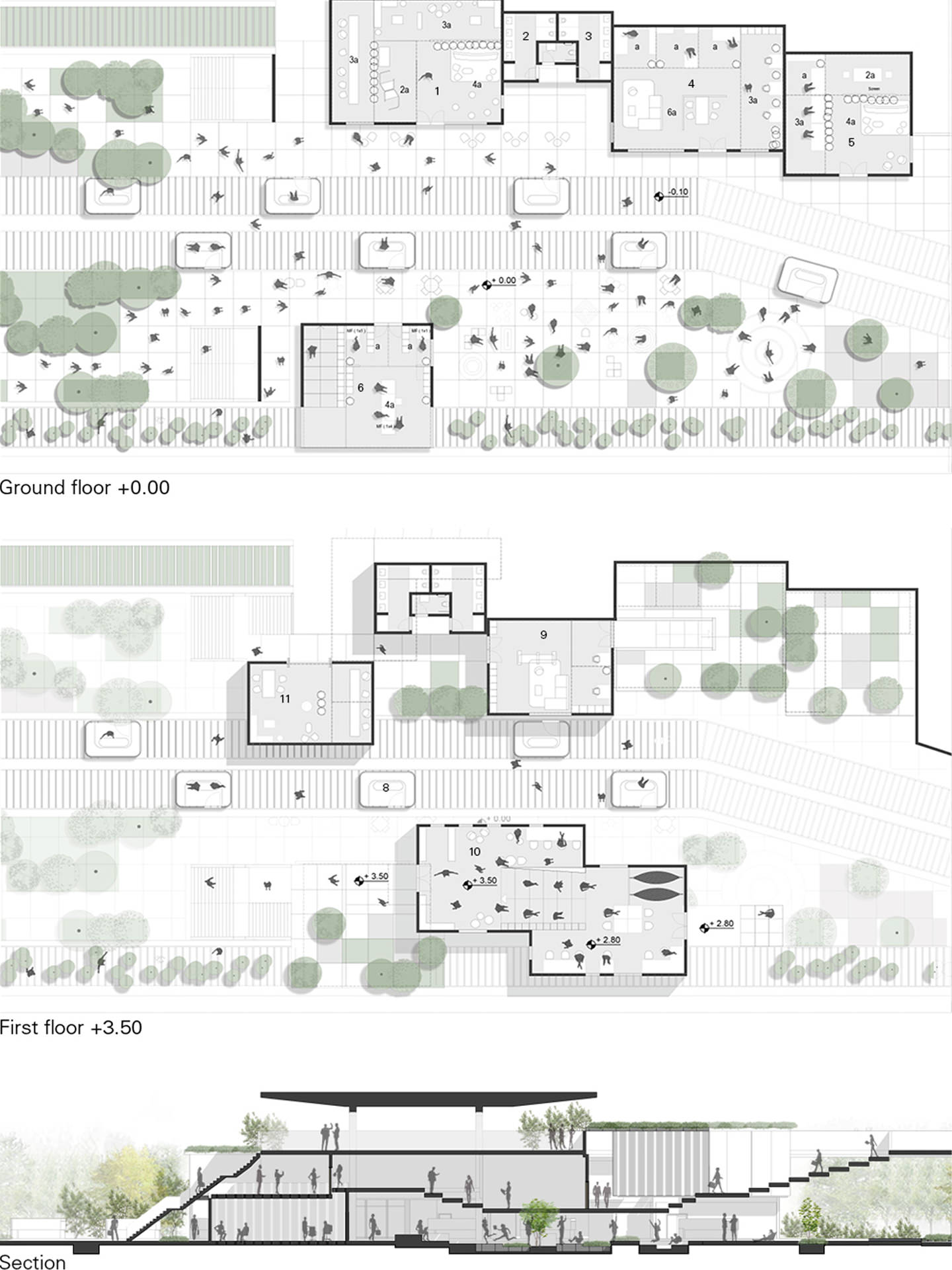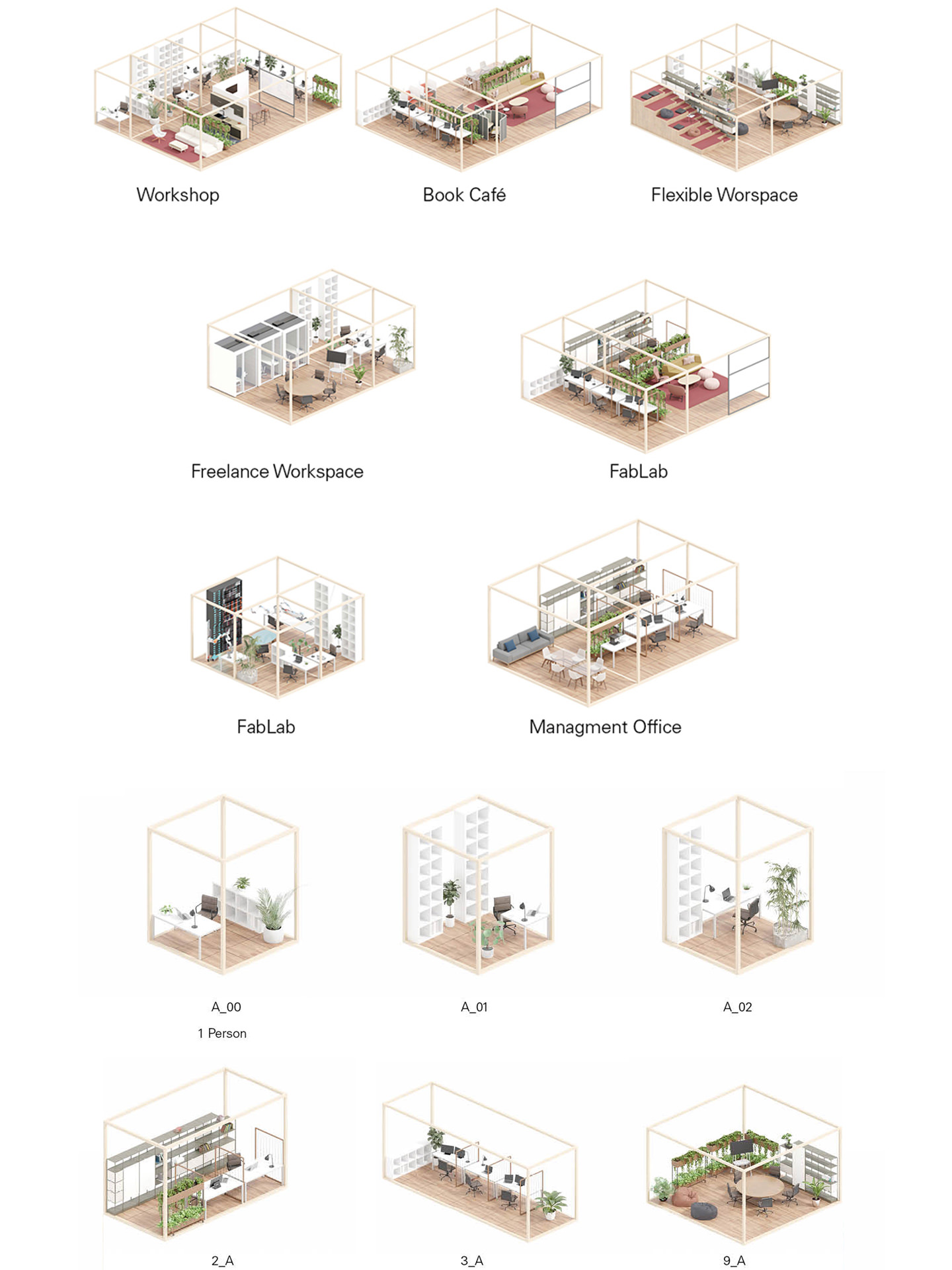 This solution suggests that the workplace is a mediator of cultural values, a place where relationships are cultivated and managed across both the physical and digital workspaces. 92 gives form to the "new normal" and embraces the in-between, the unanswered and the speculative.
copyright © gül koc GmbH
LP 1-3
Year 2021