YAD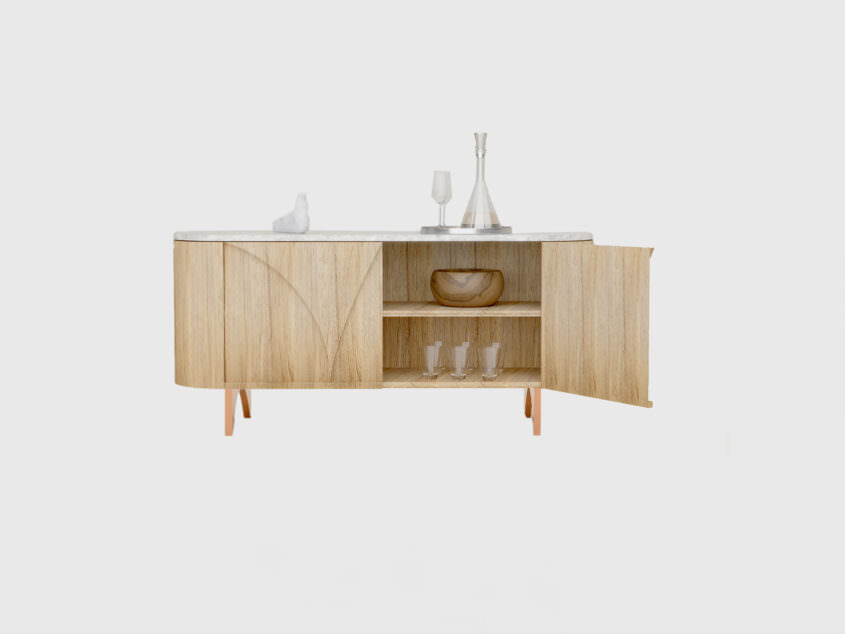 Specially designed for the summer house, this sideboard complements the existing furniture collection of the family that has lived most part of their lives by the sea.
The owner wants to have a sideboard that harmonizes with the rest of the furniture not only in terms of material and color, but also one that reflects the overall concept of the summer house.
Curved shapes and patterns on the doors are reminiscent of the swell of the waves and the sails.
copyright © gül koc GmbH