bdia Handbook Exhibition held at USM Showroom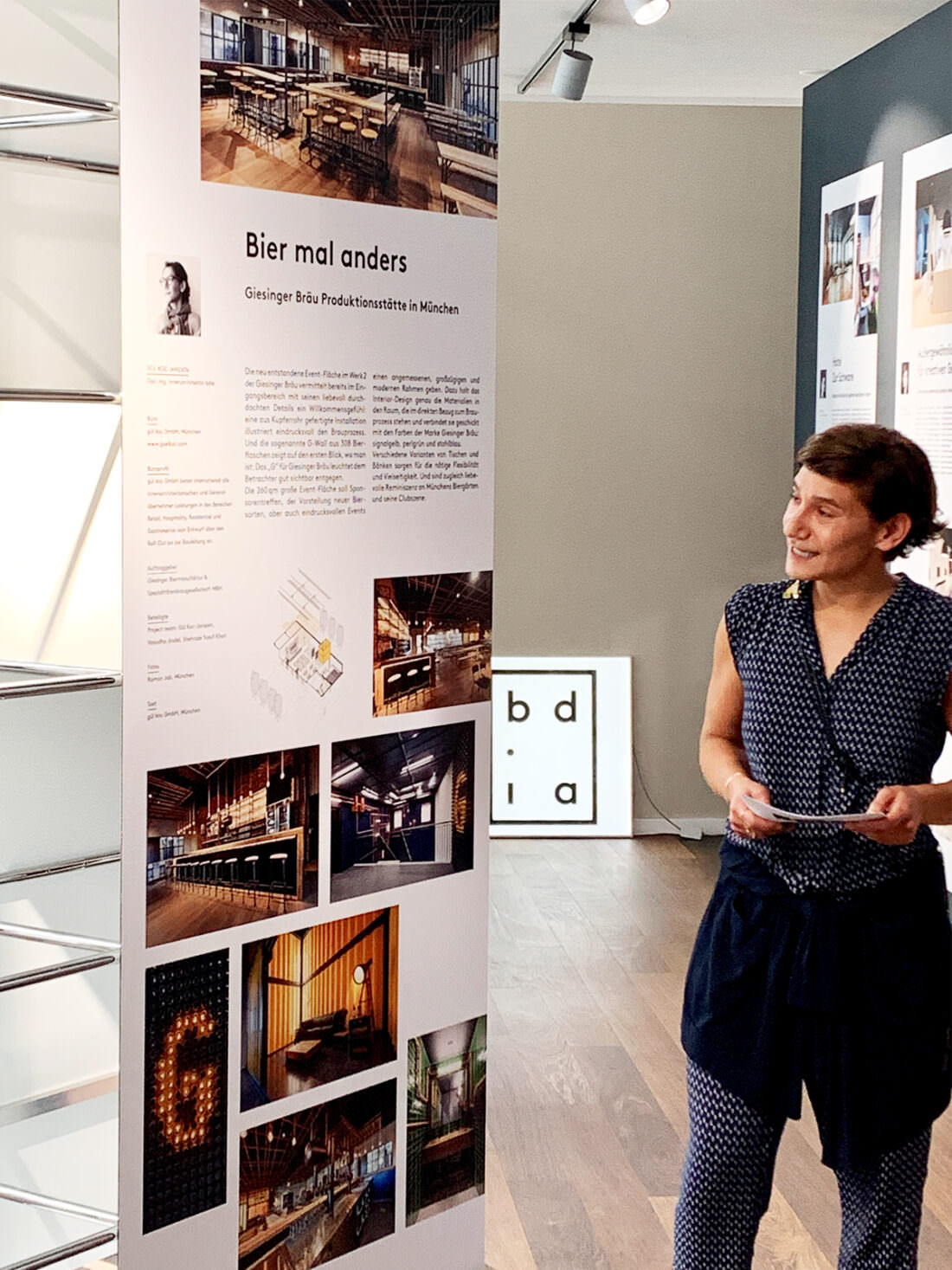 Under the motto, "Bier mal anders", we had the honour of presenting the Giesinger Beer Halle project to fellow members of the bdia, the design/architecture industry, and invited guests on July 27, 2021.
The event followed the release of the bdia Handbuch Innenarchitektur 2021/22, its theme, "Frauen in der Innenarchitektur" (Women in Interior Architecture). Out of 153 submissions, we were excited to be among the 25 projects selected for the book and exhibition.
Held at the sleek USM showroom at Wittelsbacherpl., it was an evening of inspiring presentations, networking, and delicious catering. We thank the jury once again for their recognition of our work and extend our congratulations to the other bdia members who were also selected.