Aysu Cabacı – About…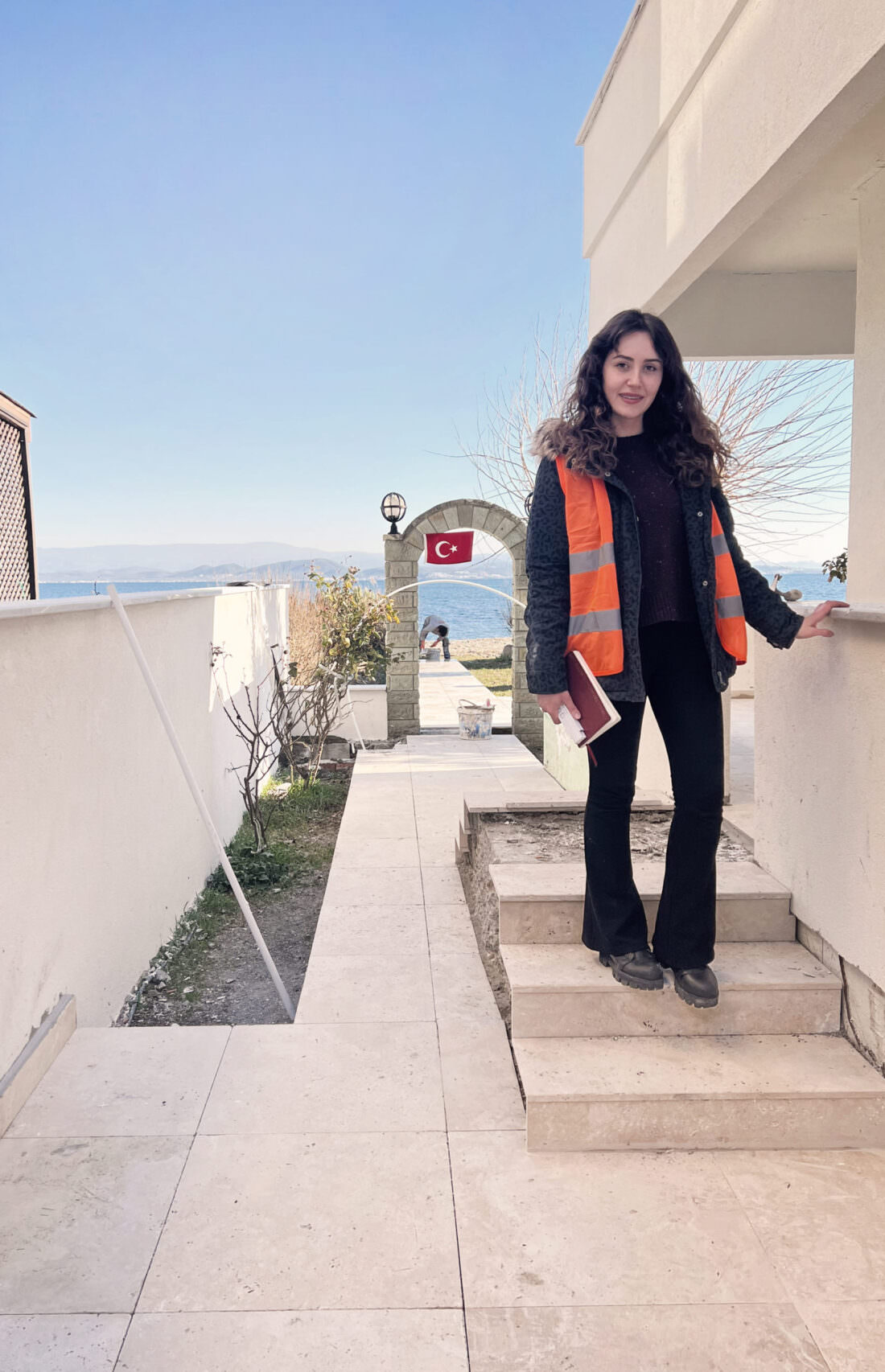 "When given the chance to be an intern student at gül koc GmbH, I gained the experience of working in an intercultural environment, together with many qualified and talented people. Developing myself and increasing my vision by learning architectural programs. I had a great direction to my future and my education with these significant experiences.
After the end of the office internship, I got a second chance to continue my internship in a construction site project in Turkey, which for me had a very special meaning.
For me, Architecture means that "you design your world in your mind, and you create it with your hands". With the construction site project, I learned how to apply the design by creating solutions and choosing the correct materials, after the stages of imagining, modeling, and technical drawing of a design.
When faced with a problem, "no problem" is the most common response in Turkey, which this is not always the case. With this project, I learned from the project manager Gül Koc-Janssen, how to solve a problem correctly, how to implement the solution without giving up, and how to overcome the construction problems.
This project is a unique education for me, a turning point in my education and future by learning new information in different fields. It was a great pleasure and experience for me to take part in every design detail in this construction project with unforgottable, beautiful moments."
-Aysu Cabacı-